F1
Wolff would understand that Hamilton is leaving "in a year or two."
Toto Wolff believes Lewis Hamilton must consider leaving Mercedes if it doesn't help him win again in Formula 1 "in a year or two".
Hamilton is in the final year of his current Mercedes contract but is expected to agree to a new deal.
And that's despite the fact that the seven-time F1 World Champion is still waiting for Mercedes to get back to its title-fighting pomp after stumbling in the first year of the new technical rules in 2022 and wrong again this season.
Wanting to keep Hamilton and George Russell beyond this season, Mercedes F1 boss Wolff believes Hamilton's involvement is a formality, saying he is "absolutely confident" Hamilton will continue.
A new Mercedes deal could be Hamilton's last in F1 as he turned 38 before the start of this season and Wolff doubts Hamilton would ever leave.
"He's at a stage in his career where we trust each other, we've developed a great bond with each other and we have no reason to doubt each other even though this is a difficult time," Wolff said.
"But it will be so nice when we come out of this vale of tears and come back to solid performances."
But Wolff has left the door open for Hamilton to join another team in the future.
"But if he wants to win another championship as a driver, he has to make sure that he has the car," Wolff continued.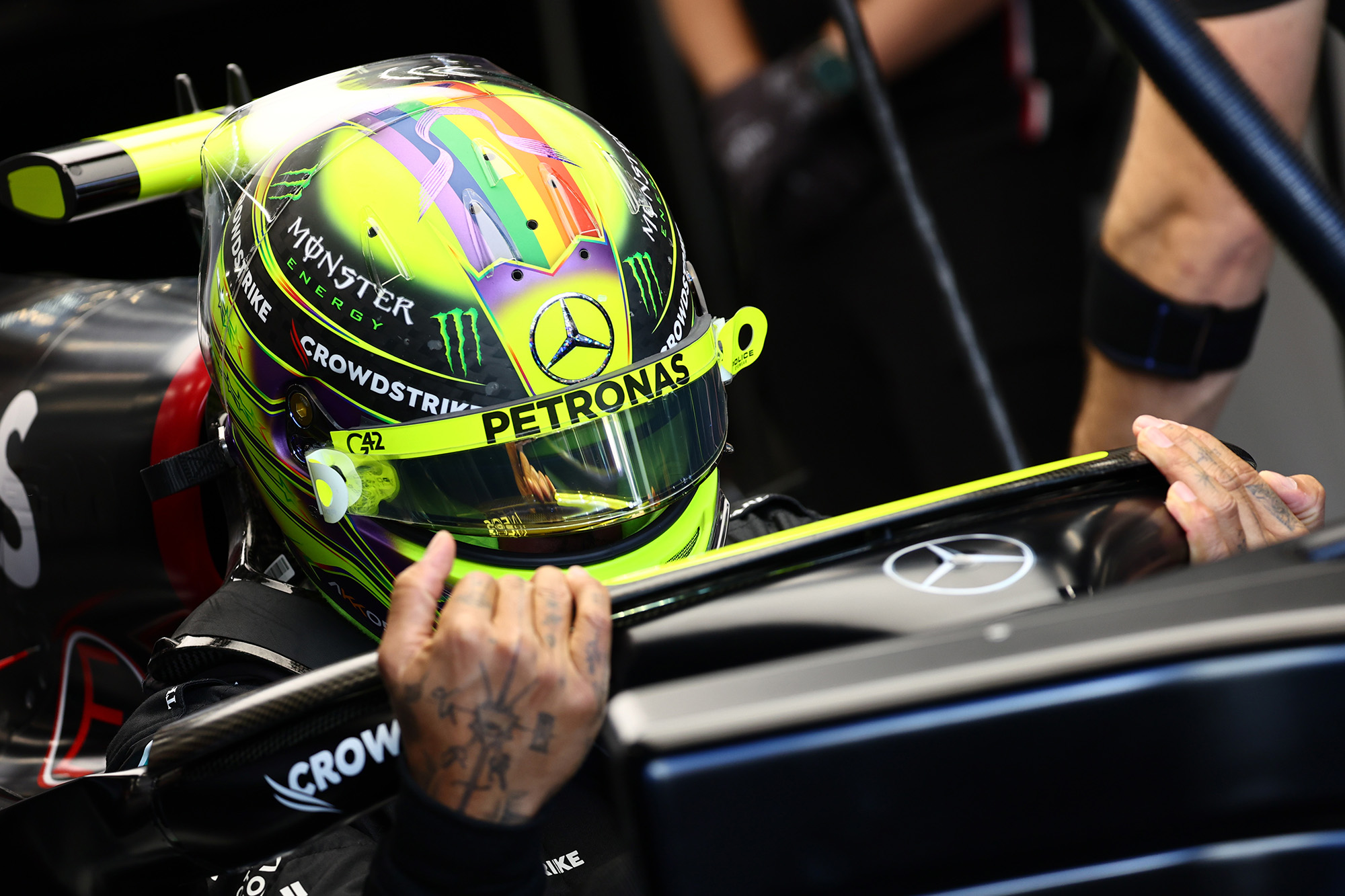 "And if we can't show that we can give him a car in the next few years, then he'll have to look everywhere.
"I don't think he's doing it at this point, but I won't complain if that happens in a year or two."
Wolff's slightly different phrasing of his usual response about Hamilton's future, suggesting that Hamilton may need to be selfish and leave, is most likely a sincere and rather magnanimous acceptance that Hamilton must do what is best for him.
That this means staying with Mercedes has been a given for years. As it continues to lag behind Red Bull and other teams in this ground effect aero era, that may not remain the case for the long term.
Hamilton declared ahead of the Saudi Arabian Grand Prix weekend that he would win again in F1 and it's clear his loyalty lies with Mercedes and his motivation to help the team become world champions again seems absolute .
But his patience is being tested the most since he joined the team. Last year he failed to win a race with Mercedes for the first time in a season – and indeed in his entire career – and Mercedes looks no more competitive in Saudi Arabia than they did at the season opener in Bahrain, where it had the fourth fastest car.
Hamilton had a particularly disappointing Friday as some of the time lost in the opening sector in FP2 put him half a second behind Russell in pure lap times while on the fuel consuming drives afterwards he complained he couldn't drive the car safely because the stern was so loose.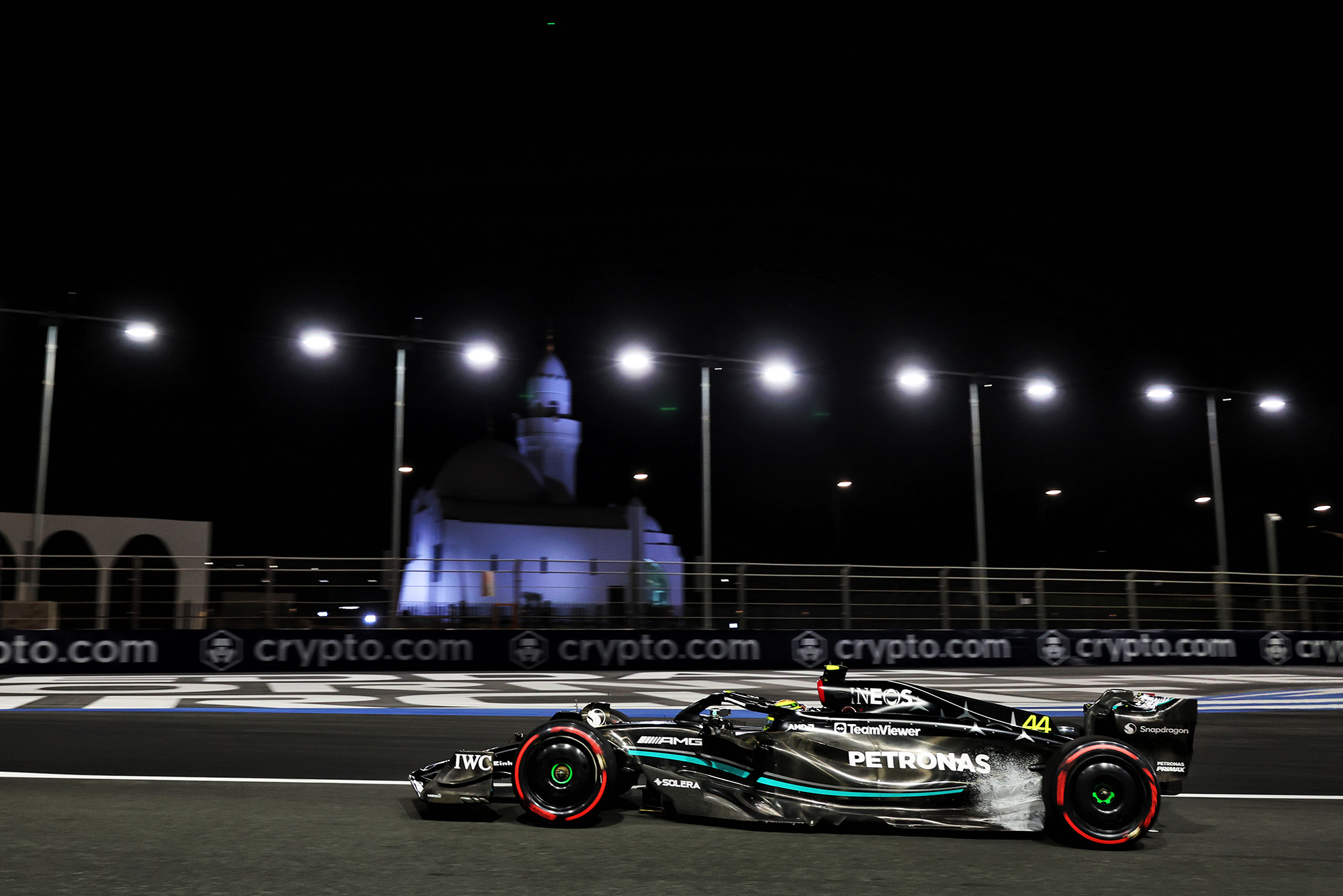 He cut a dejected figure afterwards, claiming the car was "pretty much the same" as last year's disappointing W13 – in which Hamilton retired in Q1 in Saudi Arabia.
"I've got a second or whatever," he said. "I definitely struggled in the session, struggled in both sessions.
"We're just going into the details and trying to improve the balance of the car to make it easier to drive. It's just a difficult car to drive.
"I know everyone at the factory works so hard. Just a matter of time, we have to be patient."