The number of people hospitalized with COVID-19 in WA has now crossed the threshold that medical experts believe warrants new restrictions.
Core items:
The number of hospital cases remains manageable, says the Minister of Health
Premier says WA government is reluctant to introduce new restrictions
The impact of COVID has contributed to ambulance delays
There are 314 cases of COVID-19 in hospital, 11 people in intensive care.
The number of new cases has fallen slightly to 12,266 today.
The Australian Medical Association and Australian Nursing Federation have previously urged the state government to reintroduce the mask mandate and other restrictions if the number of hospital admissions exceeds 300.
The government has also flagged hospitalization and critical care figures as numbers to watch, but despite the increase in the number of people in hospital, the health minister said they are still within manageable range.
Instead, Amber-Jade Sanderson pointed to staff furlough numbers as the critical number now affecting health services, with about 2,200 staff absent due to illness or isolation.
"The number that is challenging hospitals at the moment is not so much hospitalizations as furloughed staff. That's the number we're watching," Ms. Sanderson said.
Shortage of staff affects ambulances
St. John WA yesterday issued a public alert for a second time in a week about a delay in ambulance arrivals for people in need as "extremely high demand" and COVID-19 have impacted the workforce.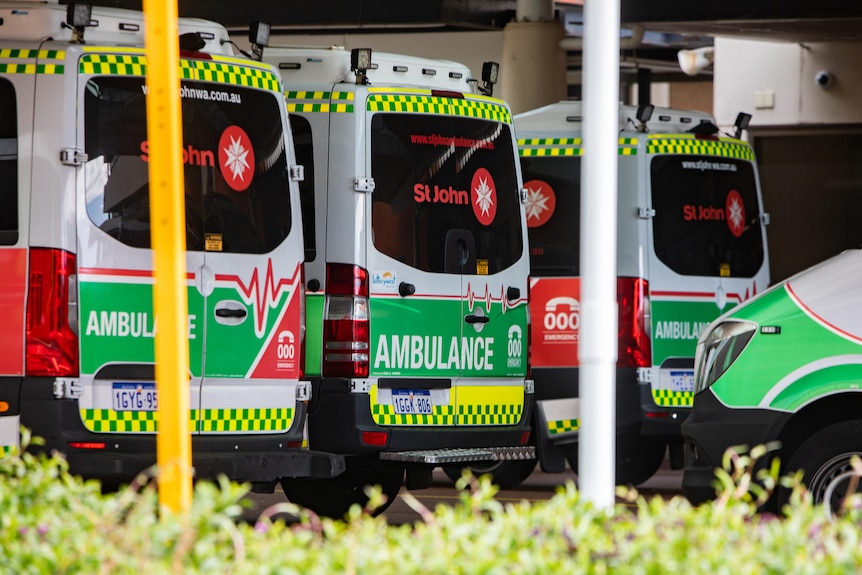 "We are experiencing a 20 percent staff shortage and sporadic high call volumes," St. John said in a statement.
"Currently 30 EMTs on COVID holiday today and 18 tonight."
The emergency medical service also issued a public alert last Monday, citing ramping up of hospitals and an influx of COVID-related deployments as contributing factors.
It was the first time St. John had appealed directly to the public about a delay in his services.
Premier 'reluctant' to renew restrictions
The total number of active COVID-19 cases in WA has more than doubled to 88,934 since restrictions were eased three weeks ago.
While the surge in hospitalization numbers hasn't triggered any new restrictions, Premier Mark McGowan has yet to rule out a possible reintroduction of public health measures.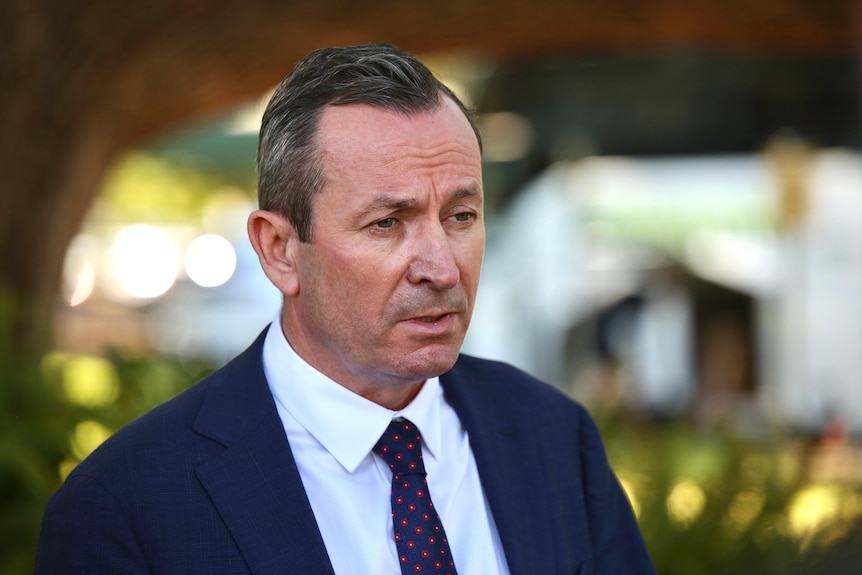 "The state is performing far better than any of the models given, but what we're going to do is monitor," he said.
But it is up for debate whether WA performs better than the modeling indicates.
While the number of occupied ICU beds is still well short of the peak in the Department of Health's modelling, other figures have been surpassed.
So far, there have been 52 days when 200 or more hospital beds were occupied by people with COVID-19, while modeling only predicted a peak of 40 days.
WA is still well below the expected peak in daily case numbers, which the chief health officer said could reach around 25,000, according to McGowan – more than double today's numbers.
Despite this, the PM did not want to set a specific threshold for when restrictions might be reintroduced.
"We have not ruled out further restrictions, but we are very cautious," he said.
Midst In his appeals to the St John WA public about the strain on emergency services and calls from medical experts to bring restrictions back, Mr McGowan said COVID in WA was still "manageable".
Loading form…