Cycling
USA Cycling announces Gravel National Championships in Gering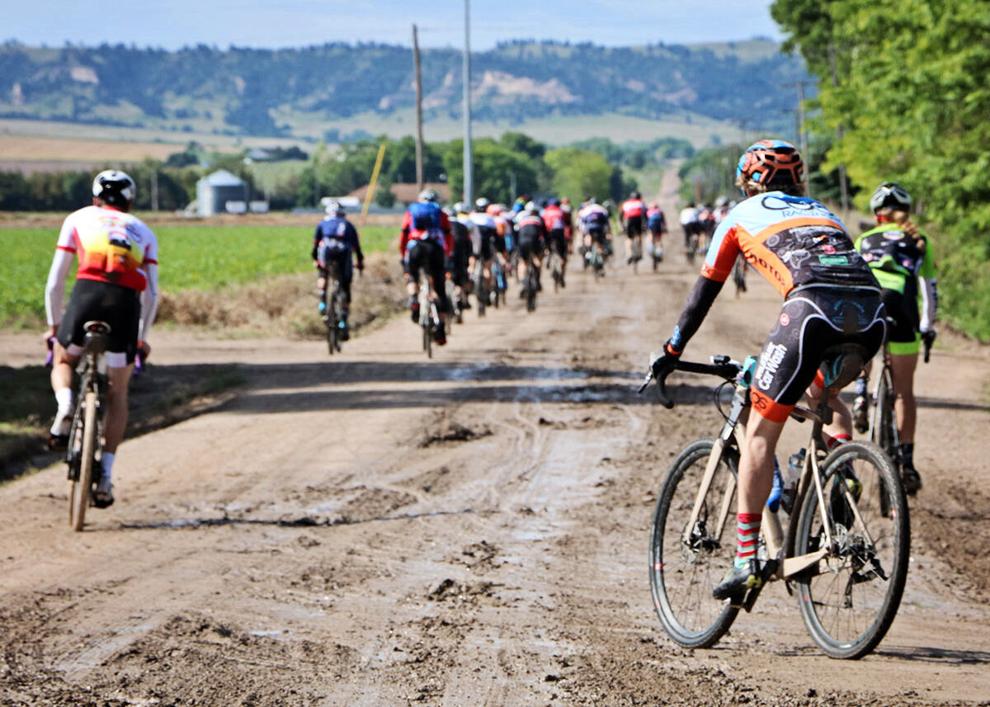 Western Nebraska's gravel racing community continues to build a following as USA Cycling announced it will host its first-ever USA Cycling Gravel National Championships in Gering in September.
Tourism officials from the area made an announcement Thursday, followed by a release from USA Cycling. The Gravel National Championships will take place on September 9th. USA Cycling announced that the inaugural Gravel National Championships will feature a $60,000 purse. Gering will also host the event in 2024.
In a press release, USA Cycling CEO Brendan Quirk said, "Over the past five years, gravel's explosive growth has propelled American cycling. Our engagement over the past 18 months has been primarily focused on supporting gravel event organizers by approving events such as the Grasshopper Adventure Series, Rule of Three and Rasputitsa. We are now proud to join the list of ever-growing gravel events in the United States."
Bringing the racing event to western Nebraska was quick, said Aaron Raines, who is the current organizer of the Robidoux Rendezvous, which began in 2016 under the name Robidoux Quick and Dirty. He said local tourism officials were part of a contingent of members of the state's sports tourism coalition, Sports Nebraska, who traveled to Colorado Springs, Colorado, in January. During this trip, they visited representatives from organizations such as USA Cycling, USA Volleyball and USA Hockey.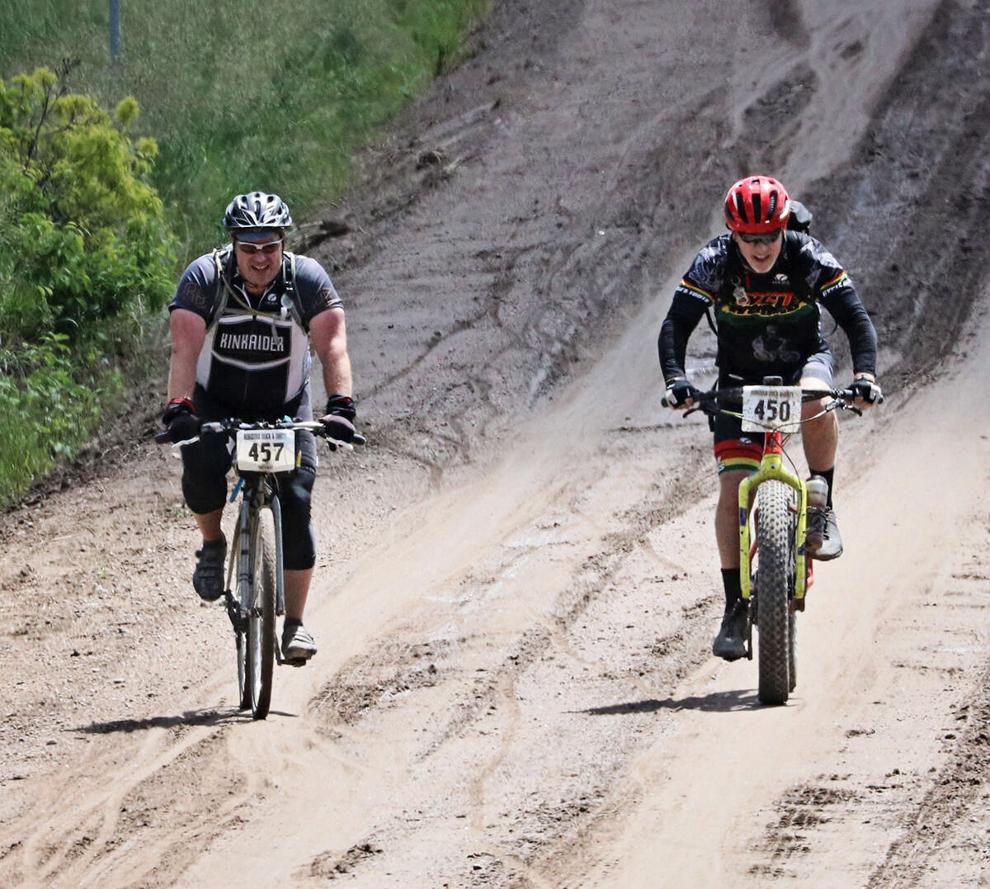 In those conversations, tourism officials learned that USA Cycling had not yet found a venue for its proposed national championship. Scotts Bluff County Tourism Director Brenda Leisy spoke about the success of the Robidoux Rendezvous. Through the connections Leisy made, Raines said he was contacted and asked if he would be interested in helping when Gering attempted to be among the bidders putting together proposals for the national championship.
"Honestly, I was in the right place at the right time," Leisy told the Star-Herald. "I met the people I needed to meet. I was ahead of the people I needed to promote western Nebraska."
She left Colorado Springs on a Friday, she said, and on Monday she had an RFP.
Gering Tourism Director Karla Neidan-Streeks called Thursday's announcement "great news" and "an honor for Gering, Scotts Bluff County and the western Nebraska community."
Leisy said the announcement "means something for our entire community. We bring athletes to our community nationally, many of whom have never been to Nebraska, let alone Gering-Scottsbluff. … Honestly, it will do wonders for our entire state, especially when you're talking about an event of US caliber. The fact that we are able to submit and receive a bid for an event of this magnitude is a reflection of our entire community."
More recently, Raines said he wrote and submitted the offering package and introduced the community to USA Cycling during an on-site visit. As part of that process, he said: "I've been working with city officials and tourism people on what it takes to pull this off and, you know, it's been great working with them. … We are all very excited about this opportunity."
Last year the Robidoux Rendezvous attracted more than 600 cyclists. The race certainly served as a springboard for gravel cycling in the area, but other successful events like the Monument Marathon, Old West Balloon Fest and others have been able to show USA Cycling that "we're a place that can do it, and we will doing well," he said, saying it really speaks to the work that has been done in the community to increase the profitability of tourism in the region.
The community's infrastructure — including its array of gravel roads, hotels, the Gering Civic Center, Five Rocks Amphitheater, and other amenities — also served as a selling point. The overall composition and spirit of the community also work in their favor.
"USA Cycling's national events director was in town a few weeks ago," said Raines. We started in downtown Gering and hit the track straight away. We pulled out of downtown Gering and were on gravel in less than a mile, right? …And we stayed on gravel for about 130 miles as we rode through the course. We saw maybe three or four cars. We got a wave from every single one of them. I think that first experience opened their eyes to what we offer, which definitely helps us compared to other communities that might be a bit bigger than us."
Gravel racers are up for a challenge of adventure, Leisy said, and love the roads of Scotts Bluff County—ruts and all. Often, she said, community leaders tout the need to build large, multimillion-dollar facilities to attract tourism, but local tourism officials "kill it in sports tourism."
"We're bringing it to our sports market, and we're really not spending a lot of money to make it happen." From the skies of western Nebraska, which is a highlight of the Old West Balloon Fest, to the gravel roads, which are an attraction for the gravel are racing she said, "We are literally using what God has given us to create some of the best events in western Nebraska. "
Neidan-Streeks said organizers promised USA Cycling a welcoming city with an energetic atmosphere and rich cycling culture in their bid package. She said the community's natural beauty and landmarks will serve as a backdrop to the gravel race's challenging courses and promises to be an adventure of a lifetime for racers.
Although it's uncertain how many cyclists will compete in the Gravel National Championship — officials have yet to decide whether a cap will be put in place and it's the first national championship — Raines said, "I have no doubts to tell you that 2,000 to say drivers could be on our roads by September 9th."
The inaugural Gravel National Championship features a $60,000 purse for these elite races, with equal payout for men and women. This is the biggest single-day cash prize in the history of American gravel, according to USA Cycling. Raines said the prize purse will surely attract cyclists to western Nebraska.
The best names in off-road racing are expected to gather for the national championship, with USA Cycling already announcing that 2022 lifetime Grand Prix champions Keegan Swenson and Lauren De Crescenzo will compete at the inaugural Gravel World Championship Finished in the top 20 plan to be among those fighting for top spots.
With the addition of the UCI Gravel World Championships, the Gravel National Championship will be classified as a qualifier for the 2023 event in Veneto, Italy on October 7-8. The first three of the elite men's and women's events automatically qualify for the World Championships and are sponsored by USA Cycling. Additionally, age group race winners will automatically qualify for their respective categories for the 2023 UCI Gravel World Championships.
The economic impact during and after the event will be felt for years to come, Leisy and Neidan-Streeks said, due to the opportunity to showcase the community.
Even if you're not a gravel cyclist, Raines said the event will have plenty to offer spectators, with exhibitions and other activities on the schedule.
Like many of the community events, Raines said, the USA Cycling Gravel National Championships will require a large number of volunteers, and volunteer recruitment is part of ongoing planning.
"We're going to need a much bigger volunteer base for that," he said, saying that the Robidoux Rendezvous, scheduled for June 23-24, will be a good opportunity for volunteers to get involved when people are "practicing " want in advance. All volunteers are trained, he said, so people don't need to have any experience to step up and contribute.
People can sign up on a contact form that will be available at visitgering.com/usa-cycling-gravel-nationals.
Also, like the total solar eclipse in 2017, more accommodation options are also needed. If you're thinking about signing up with Air BNB or any other similar service, he said now is the right time to get started. Other options, such as the Robidoux RV Park, will also be available for those traveling to the area.
To learn more about eligibility and race details visit http://gravelnats.usacycling.org/. Riders must be USA Cycling members with a national racing license to register. Registration opens Friday, July 14 at 10am MT.