Just over a week before its wide theatrical release, the final trailer for Dungeons & Dragons: Honor Among Thieves was released and took the action to whole new heights! The film, based on the legendary tabletop RPG, aims to be a campaign to remember when it releases on March 31st.
The new trailer follows our band of misfits on their journey to stop the Red Wizards by stealing a powerful relic they need for their plans for world domination (a relic they initially helped steal but didn't need to enter details). The team consists of Chris Kiefer as a bard, Michelle Rodriguez as a barbarian Regé-Jean Page as a paladin, Justice Smith as a magician, Sophia Lilis as a druid, Daisy Head as a magician and Hugh Grant as blush. The new trailer once again shows the cast as they traverse the fantasy world, engaging in battles and hijinks with plenty of references and appearances that will make any D&D fan happy!
Jonathan Goldstein And John Francis Daley serve as directors of Dungeons and Dragons: Honor Among Thieves and have since signed a first-look deal with Paramount after showcasing their talents with the film. The duo adapted a screenplay penned by Michael Giliwho also gets a story credit Chris McKay. In addition to starring in the film, Goldstein, Daley and Pine all serve as executive producers Denis L Stewart, Zev ForemanAnd Greg Mooradian. Jeremy Latham, Brian Goldner, Nick Meyer serve as producers for the film. The film was produced by the aforementioned Paramount Pictures.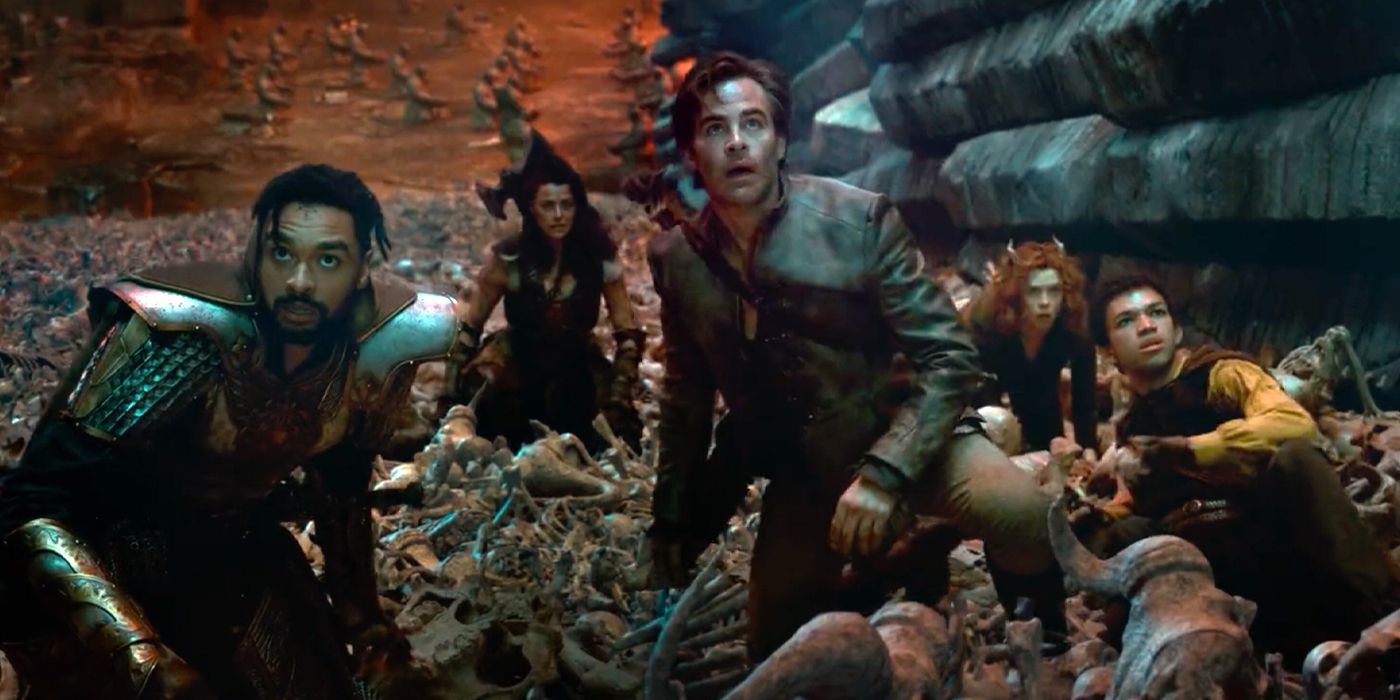 RELATED: New footage from 'Dungeons & Dragons: Honor Among Thieves' shows a new look at The Evil Red Wizards
What are people talking about Dungeons and Dragons: Honor Among Thieves
Dungeons & Dragons: Honor Among Thieves was among the films and series premiering on opening night of SXSW 2023 in Austin, Texas on March 10, kicking off the entire multi-day event. The audience present responded mostly positively to the new fantasy adventure. Collider's own Stephen Weintraub gave the film a clear recommendation Twitter, who said the film is "super fun, *very* funny, and packed with action bits that are both imaginative, well directed, and look great." The film currently has an 86% Critical Score on Rotten Tomatoes, based on 59 reviews. There's a special early screening for Amazon Prime members, plus sneak previews on March 26th and an Early Access fan event on March 29th.
Stay tuned to Collider for future updates ahead of time Dungeons & Dragons: Honor Among Thieves Released March 31st. You can check out the final trailer of the upcoming fantasy epic as well as the official synopsis below:
A charming thief and a group of unlikely adventurers go on an epic heist to recover a lost relic, but things go dangerously wrong when they clash with the wrong people. Dungeons & Dragons: Honor Among Thieves brings the rich world and playful spirit of the legendary RPG to the big screen in a hilarious and action-packed adventure.