Europe's latest weather satellite has captured an image of Earth that shows our planet's incredible beauty despite gathering clouds.
The image captured by Meteosat Third Generation – Imager 1 (MTG-I1) shows conditions over Europe, Africa and the Atlantic in incredible detail and shows that the satellite will deliver on its promise to revolutionize weather forecasting, including forecasting severe weather.
"This image is a great example of what European cooperation in space can achieve," ESA Director of Earth Observation Programs Simonetta Cheli said in a statement. (opens in new tab) "The level of detail revealed by the image of MTG-I1, previously unattainable from geostationary orbit over Europe and Africa, will give us a better understanding of our planet and the weather systems that shape it."
Related: Europe's new weather satellite will advance the fight against climate change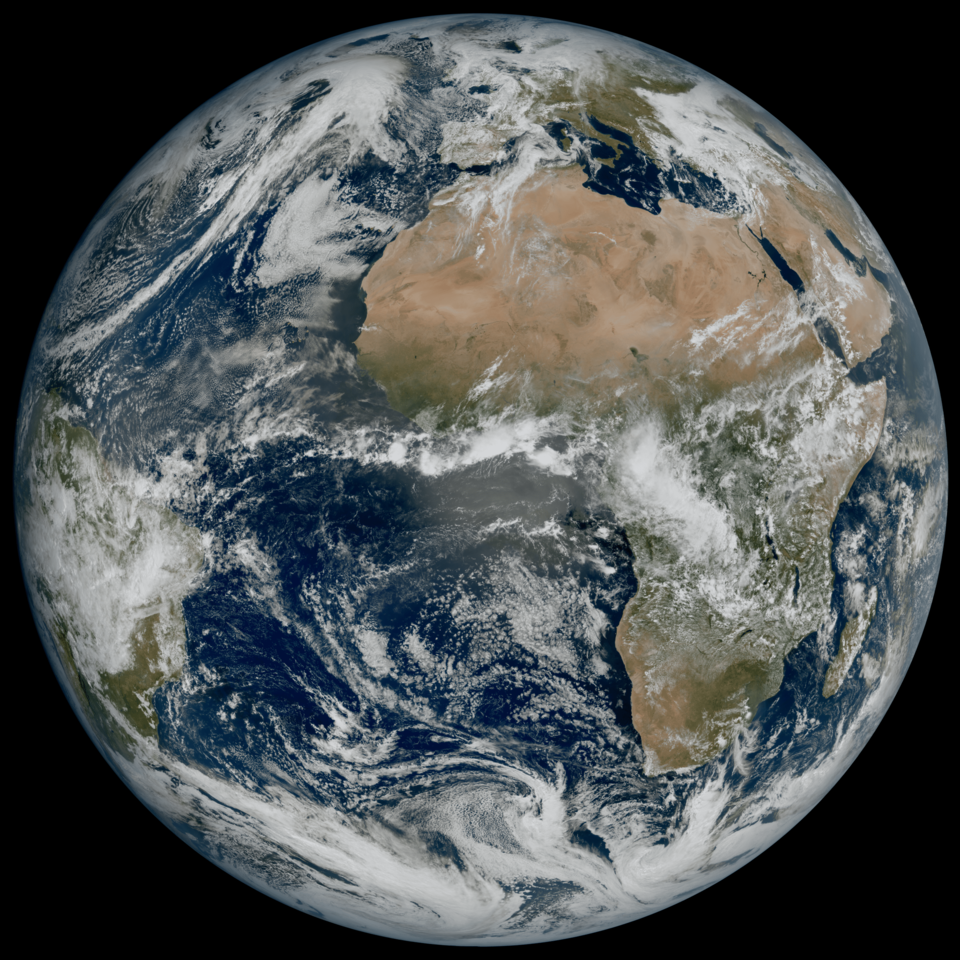 Launched on December 12, 2022 on board an Ariane 5 rocket, MTG-I1 is the first of a new generation of weather satellites, the MTG system, operated by Europe's meteorological satellite agency EUMETSAT and the European Space Agency (ESA). . The entire system is scheduled to be operational by 2016 and will consist of six satellites that will provide important data for the early detection of extreme weather events over the next two decades.
The new image, released this week by EUMETSAT and ESA, was acquired by the satellite's Flexible Combined Imager on March 18, 2023. It shows a large region of northern and western Europe and Scandinavia covered by clouds, while Italy and the western Balkans have relatively clear skies.
Also visible in the image is cloud swirls swirling over the Canary Islands, snow blankets the Alps, and even sediment in the water along the coast of Italy. As ESA notes in a separate press release (opens in new tab) Comparing these new images with older ones, none of these details are as clearly visible in images from the second-generation Meteosat satellites, which will eventually replace MTG-I1 and its companion third-generation spacecraft. In fact, some of these features were missing altogether from the last generation of satellite images.
MTG-I1 has also demonstrated its ability to observe cloud structures at high latitudes, which will help meteorologists follow the rapid evolution of severe weather in these regions of the world.
"This remarkable image gives us confidence that the MTG system will usher in a new era in severe weather forecasting," EUMETSAT Director-General Phil Evans said in the ESA statement. "It may sound strange to be so excited about a cloudy day across most of Europe. But the level of detail in the clouds in this image is extremely important for weather forecasters."
The third-generation Meteosat weather satellites will not only capture images with higher resolution than their predecessors, they will also image the planet more frequently than the second-generation instruments. The system will create images of the entire disc every 10 minutes once it is fully operational. This frequency will also be important to the MTG system's ability to monitor severe weather.
"The high-resolution and frequently repeated cycle of the Flexible Combined Imager will significantly help and will make an important contribution to the World Meteorological Organization community in improving severe weather forecasting, long-term climate monitoring, marine applications and agricultural meteorology Early warnings for everyone (opens in new tab) initiative, particularly on the African continent," Natalia Donoho, head of the World Meteorological Organization's (WMO) Division of Space Systems and Utilization, said in the statement.
MTG-I1 will not provide data to meteorological services in Europe and the rest of the world until the end of 2023. Over the next 12 months, its operators will power up the satellite's Flexible Combined Imager and Lightning Imager instruments and will calibrate the data collected.
The MTG-I1 will soon be joined by a revolutionary in-orbit MTG Sounding Satellite (MTG-S) carrying an infrared sounder and an ultraviolet-visible-near-infrared spectrometer. MTG-S will enable three-dimensional modeling of atmospheric instability in all clouds, making it a significant step forward for early warning of severe thunderstorms.
"Following the launch of the MTG-I1 satellite, the momentum in the MTG program is unrelenting," said Paul Blythe, ESA's Meteosat Program Manager. "The initial results of MTG-I1 are tremendously motivating for those who have worked on the program and provide important momentum to complete the full MTG constellation by 2026."
The MTG-S satellite is expected to be completed by the middle of next year and will also be able to provide data on ozone, carbon monoxide and volcanic ash in the earth's atmosphere.