Movie Schedule
Stroke of genius: Maggie Whittum in 'Theater of the Mind' | arts and entertainment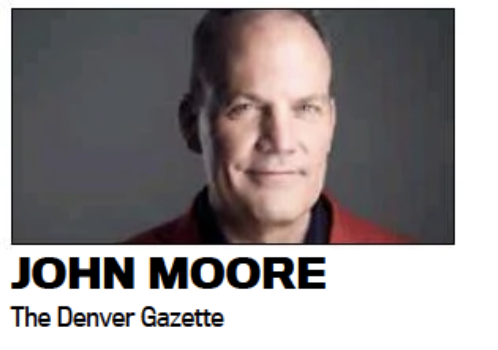 There are 14 wonderful actors who individually perform the Denver Center's ongoing solo play "Theater of the Mind" for groups of only 16 people at a time. But the experience is somehow overwhelming when the actor who takes you on this magical mystery tour showing how our minds play tricks on us in many ways also happens to be a massive stroke survivor.
"You can go back and fix things," Whittum, a character based on Talking Heads frontman David Byrne, tells us with utter seriousness through a partially paralyzed face that shines through every inch of his lived experience. "You have a chance to go back and make things right."
Those words just don't carry the same meaning and weight of opportunity through other pairs of lips.
In 2014, Whittum was working on her master's degree in Washington DC when her life changed dramatically. "Little by little, my body stopped working," said Whittum, who underwent nine-hour brain surgery and spent 13 days on a ventilator — then set about rebuilding her shattered life.
Raised in Steamboat Springs, Whittum always wanted to perform at the Denver Center — and four years after her stroke, she achieved that goal as a member of the handicap-friendly Phamaly Theater Company. (She was Cinderella's stepmother in a 2018 production of "Into the Woods.") But this is FOR the Denver Center. Being cast alongside Denver's best actors in the Denver Center's immersive experience (newly extended through January 22nd) is not just a confirmation, it's an update.
"Maggie brought so much depth and insight to the making of 'Theater of the Mind,'" said director Andrew Scoville. "As a stroke survivor, she has always been willing to share her fascination with the mysteries of the brain – not in theory but as a lived experience. It was a great creative asset to have this vantage point in the room. And as a gifted actress, she's able to connect with others and put on a truly moving performance week in and week out."
Theater of the Mind is about experiencing the ordinary in an extraordinary way. And it ends in a full-circle moment for the audience unrelated to the full-circle moment when the actor plays it. When Whittum tells us, "You can change the story at any time," she's not acting. She demonstrates.
And it's one of the most powerful lines I've heard from an actor in years.
The True West Awards, now in their 22nd year, began as the Denver Post Ovation Awards in 2001. John Moore, senior arts journalist for the Denver Gazette, celebrates Colorado's theater community by revisiting 30 of the past year's best stories with no categories or nominations. Email to John [email protected]