Racing
Stories about Frank Safford and a conversation with Dave McDuffee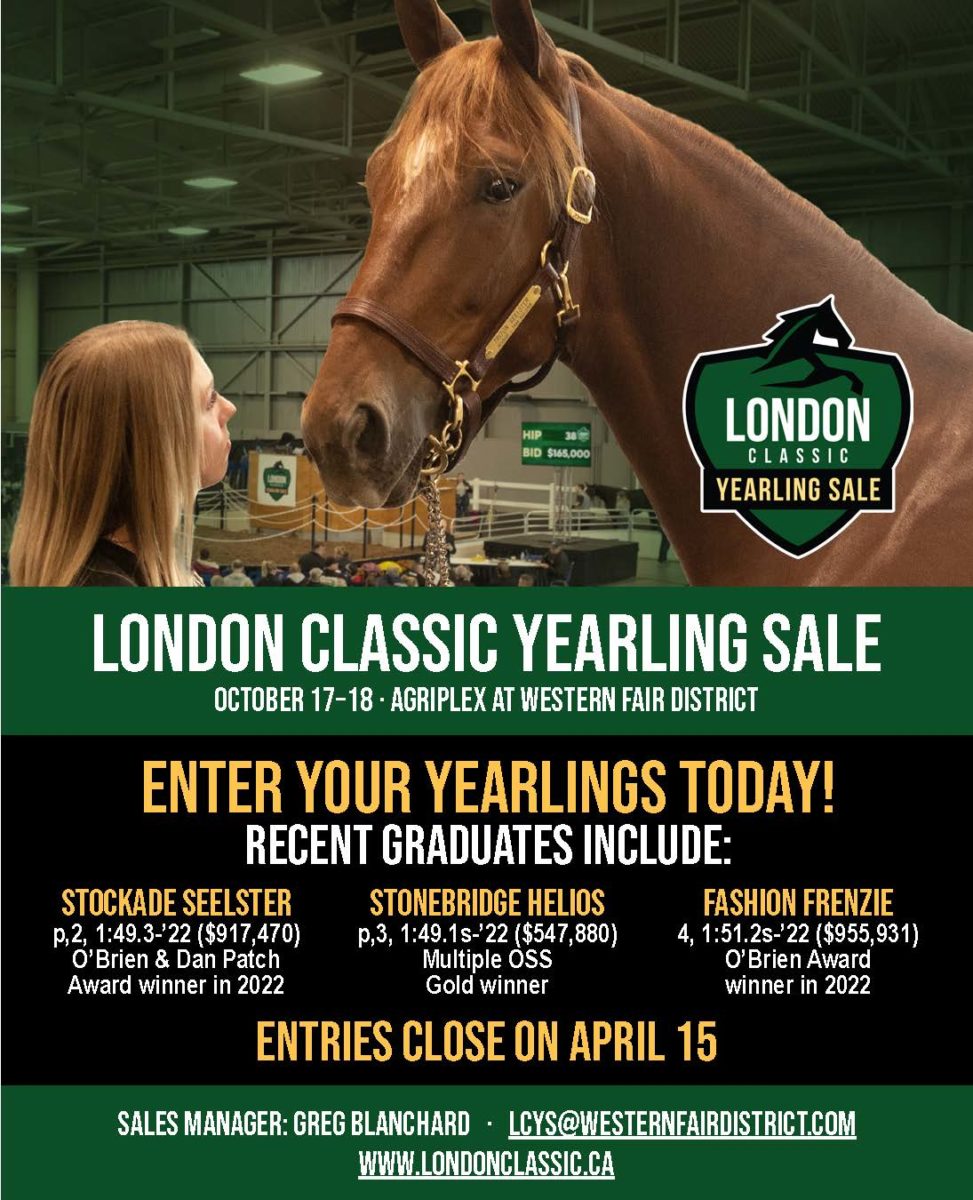 by Murray Brown
I hope to speak from time to time about some of the personalities in our sport that I have had contact with. They range from silly to serious. One of the tallest, both in terms of size and overwhelming personality, was Frank Safford.
If you had ever met Safford you would undoubtedly never have forgotten the experience. He could have been the poster child for a larger than life personality.
He was a tall, gruff man with a loud, harsh voice that suited his build.
I'm going to quote three stories about him, all of which I've heard second-hand.
The first was told to me by Lawrence B. Sheppard, owner of Hanover Shoe Farms. Safford was known as anything but a pristine white personality who was not averse to horse betting, perhaps sometimes to circumvent the rules.
In his later years, Safford held court with a few cronies outside the paddock at Liberty Bell Park.
It appears that Safford was in trouble with Milt Taylor, the presiding judge at Liberty Bell Park. Sheppard knew with certainty that Safford was not guilty of the crime he was charged with in this case. Sheppard was then head of the Pennsylvania Harness Racing Commission. The offense came up before him, and while Sheppard knew Safford wasn't exactly a choirboy, he was certain he wasn't guilty of that particular offense. He took his friend, Judge Taylor, aside and said to him, "Milt, I think you're in the right church in this case, but you're in the wrong pew." Safford was acquitted of the charges.
John Simpson told me the next Safford story. One of Safford's owners was a North Carolinian named Lee Herrin. Safford had three of Herrin's horses at Roosevelt Raceway one night. He won with all three.
After the races, Safford went to one of the riders' hangouts, the Maple House, for dinner and some adult drinks. Who should come in but mistress. Mistress bounced off the walls with happiness. "Frank," Herrin said rather loudly. "You're the best. You won with all three of me, I'll buy you the biggest steak dinner they can find in this place."
By then, Safford was good in his cups.
"Lee, tell you what," Safford said. "You can buy me the steak dinner if I lose three by three of you."
The third story was told to me by Norman Woolworth. As most of you probably know, Woolworth was a legacy of the FW Woolworth Stores. In Woolworth's early years, the stores were sometimes referred to as five-and-dime stores.
Woolworth loved all sports, especially trotting. In those days he sometimes drove his own horses, but not very well, as he would say. He was in a race with Safford in Maine. Woolworth drove on the rail and Safford approached from the outside. Woolworth thought of drawing the right line. Safford felt it. Woolworth heard that booming, raspy voice yelling, "Five and dime, you just stay where you are and nobody gets hurt." Woolworth stayed where he was and nobody got hurt.
DAVE MCDUFFEE TALKS ABOUT THE HALL OF FAME
This writer recently had a conversation with Dave McDuffee, one of the most respected figures in our sport.
McDuffee is the furthest from being a person who tends to jump off or act without thinking. There isn't much that will cause him to increase his anger.
One of the few things that will do that is the fact that Brett Pelling is not yet a member of Harness Racing's Living Hall of Fame.
"I have no intention of criticizing those who are already enshrined in Goshen," McDuffee said. "You all more than deserve this honor. But Brett Pelling has achieved more than most. Listing all his achievements and top horses would probably require a book. I hope I'm not being too critical of the Hall of Famers. Heck, I'm one of their directors and I'm proud to serve in that position. However, the lack of further description as to why Brett is not installed requires only one word. That word is a shame. Not only is it shameful that he is not a member, it reflects badly on the Chamber itself and particularly on those who choose the candidates.
"I'm not remotely suggesting that those who choose the candidates are prejudiced, but I find it quite strange that we have several Swedes who all deserve it, but not a single person from Down Under in Goshen. It's certainly not because they haven't had an impact on North American racing. I ask myself why?' Just look at the achievements of some who have excelled in our sport. Enough to weigh down the negatives. It is no longer time to right a great injustice and count Brett Pelling among the greats of our sport."