In Minnesota, we expect that we will be able to make our own private decisions about reproductive health without interference from governments or politicians. This has been our standard since at least 1995, when the Minnesota Supreme Court ruled in the landmark case of Doe v. Gomez ruled that our state's constitution provides a fundamental right to privacy, which includes the right to access abortion care.
However, court decisions to protect our rights are only as strong as the judges who defend them. We know from the US Supreme Court's recent decision to set aside the Roe v. Wade that we must act now to enshrine our fundamental rights and protect them from the whims of a future court.
In keeping with those values, and in response to Roe's ouster, Minnesotans voted pro-choice to our House and Senate in last fall's election, re-electing a slew of pro-choice candidates statewide , including our governor. Over the course of this election season, we heard from Minnesotans across the state who were shocked and appalled that the US Supreme Court had overturned decades of precedent and taken away a previously recognized fundamental right.
Before Roe was overthrown, dozens of lawmakers from the House and Senate came together to form a new caucus, the Reproductive Freedom Caucus, to protect and expand reproductive freedom and be ready in the event Roe v. Wade gets knocked down. I am proud to be a founding chair and member of this caucus, the first of its kind in Minnesota.
Now, two years later, with the power to protect reproductive health care in the hands of the states, it is our duty to protect the fundamental rights of Minnesotans to make autonomous decisions about their own reproductive health care.
I am honored to do this work and to be the senior Senate writer on the Protect Reproductive Options Act. The PRO Act enshrines our fundamental reproductive health rights—including decisions about birth control, carriage to term, abortion, fertility services, sterilization, family planning counseling, and more—in our state statutes. This ensures that these rights cannot simply be taken away by a future rogue court.
The PRO Act is a positive recognition of the rights we already have and value in Minnesota and serves as a foundation and bulwark against future attacks on our liberties.
The caucus is also working to pass the Reproductive Freedom Codification Act, which would remove unconstitutional barriers to reproductive medicine, including laws that force providers to give medically inaccurate information to patients. It also advocates for the Reproductive Freedom Defense Act, which would protect the privacy and rights of patients and providers seeking refuge from other states' repressive anti-abortion laws.
Of course, the right itself—to make autonomous decisions about one's reproductive health care—does not necessarily ensure meaningful access. To support and expand reproductive freedom, the caucus also adopted a broader legislative agenda that supports measures such as paid family and sick leave, improved maternal health initiatives, comprehensive and age-appropriate sex education, equality change, gender-affirming care and protection of the access in mergers of hospital systems. Comprehensive treatment of reproductive health will improve health and well-being outcomes across the board.
The dignity and agency to make healthcare decisions without government interference was the mandate Minnesota voters conveyed this November. We will make sure the voter guideline is followed.
We can be proud that here in Minnesota, our fundamental rights to make our own individual decisions about reproductive health—without government or political interference—continue to be protected. In Minnesota, we trust and value that people are the best advocates for their own health care and their own bodies.
I am grateful for the work lawyers have done over the past few decades and into the present, and I am grateful to live in a community and state that will withstand attacks on our freedoms. The actions we are taking now can give us hope. For us and for generations to come, in our communities and our nation, the North Star State is a game changer.
Sen. Jen McEwen is representing Duluth in the Minnesota Senate. The DFLer wrote this exclusively for the News Tribune.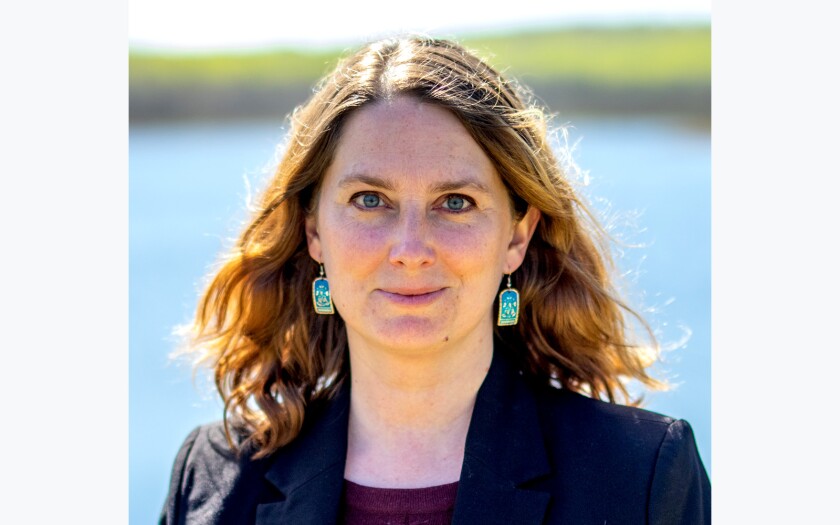 A COUNTERPOINT: In terms of abortion, Minnesota could end up like North Korea
"Abortion is an issue that inspires deeply held beliefs in many of us. No matter where you land on this topic, I've found from my conversations with those around me that most of you support some sensible safeguards that protect the health and well-being of the mother and unborn child. That's why I'm so disappointed that, despite our best efforts, many of the widely supported safeguards we tried to add to the bill were rejected. As a result of this bill, Minnesota's abortion policy will be more closely aligned with countries like North Korea and China than with France, the United Kingdom and the rest of the western world. This is extremely concerning and does not reflect our Minnesota values."
– Rep. Roger Skraba, R-Ely, in a statement Friday after voting against abortion language in House File 1; Skraba noted that the bill, now going to the Minnesota Senate, does not require state licensing of abortion facilities, does not perform second- or third-semester abortions in a hospital, and does not prohibit partial births or third-trimester abortions