F1
Saudi Arabia could be an ideal GP host – but F1 should go a mile for now
As said Prince Khalid Bin Sultan Al Faisal, President of the Saudi Automobile and Motorcycle Association, which governs motorsport in the Kingdom Motorsports Earlier this year, the goal is to have Saudi drivers drive for Saudi teams at the highest level of motorsport and to get existing teams – including McLaren, which is partially owned by the Saudi investment fund – to move their operations to the Kingdom.
"We want to be a hub," said Prince Khalid. "We want to play a bigger role than just hosting events.
"Why wouldn't F1 go to any country? I mean for them it's about inspiring people, showing people what they can do. You have to be in countries like Saudi Arabia to inspire – the drivers have a huge impact.
"If we have different views on things political, religious and cultural… that shouldn't stop people from going there. Everyone should go, should speak their mind…"
And then the bubble bursts.
A government official encouraging people to speak their mind would be news for the 81 people killed in a mass execution last year, some of whom were convicted of taking part in anti-government demonstrations.
Anyone who criticizes the king faces a similar fate, while protesters displaced to build Saudi Arabia's megacity Neom have also been sentenced to death.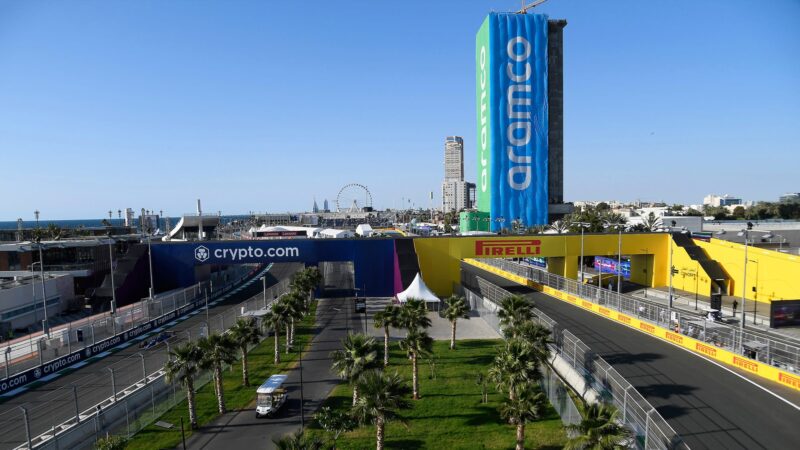 It doesn't matter how much a country supports motorsport when it executes people who disagree with its rulers. You would think F1 would be a mile away from such a blatant disregard for human rights.
Perhaps the reason isn't because of the many millions of dollars that Aramco and other Saudi funds are pouring into the sport — as explored in the current April 2023 issue Motorsports.