At the Pokemon VGC Regionals in Liverpool, Pokemon players put fun first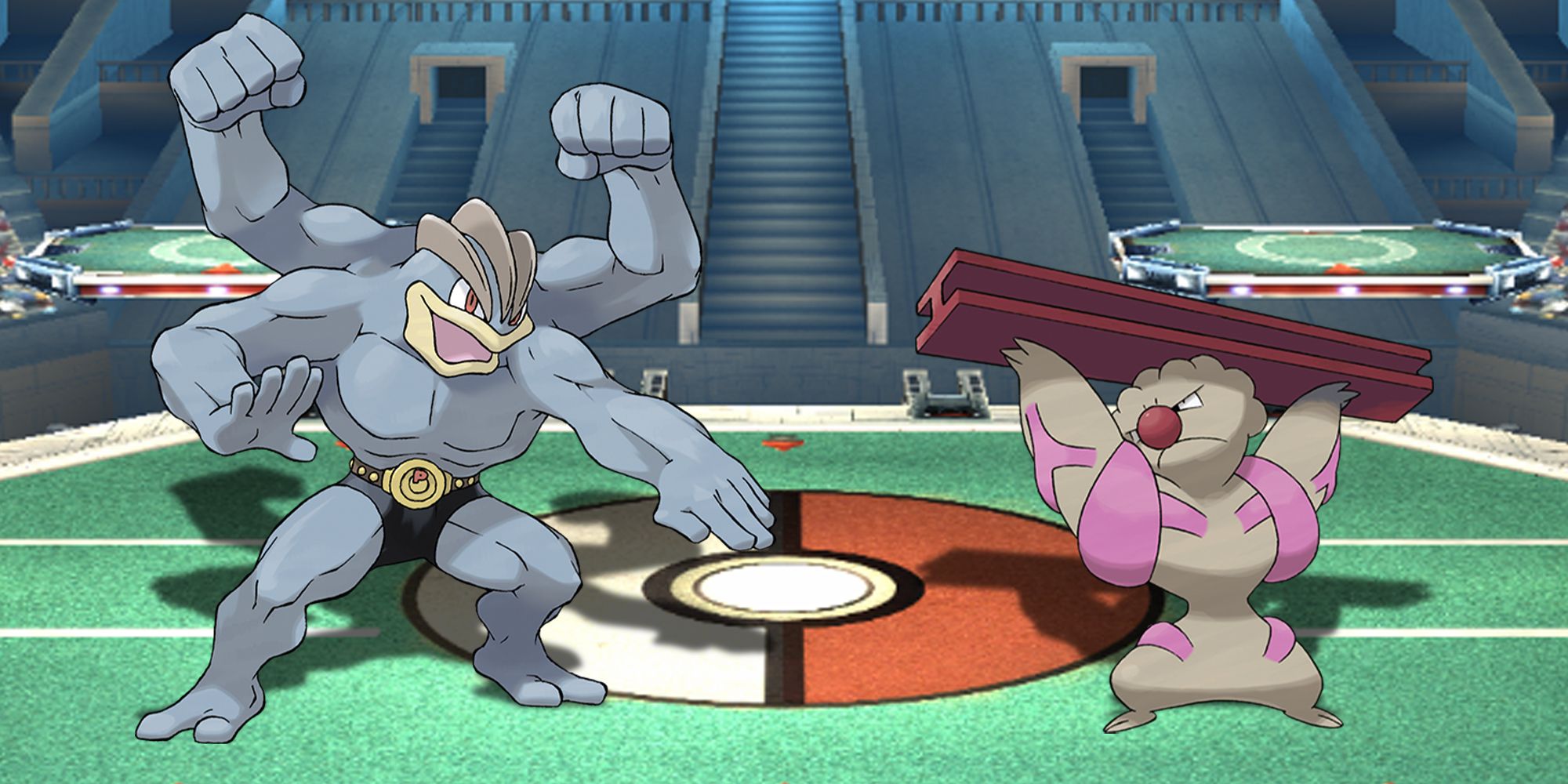 Machamp and Gurdurr face each other in battle
Pokémon players descended on Liverpool for the game's regional championships this weekend, hoping to put on the performance of their lives and earn a seat at the World Championships in Yokohama this summer. Competing in the traditional VGC and TCG categories, they battled in Pokemon Go, which comes with its own perks and pitfalls.
These types of events are perfect for players who love the essence of Pokemon battles. It's me, I'm a player. Running Thunderbolt Gholdengo to counter the Dondozo meta? you love to see it A pawmot in the winners list? breathtaking. Seeing the meta reshape and reform in real-time was the stuff we nerds enjoy, but the real excitement lay away from the main stage.
Related: Pokemon Go should make a sparkly fantasy bonus permanent
The VG Chaos Cup was an official side tournament that ran concurrently with the major leagues. There were no prizes as far as I can tell, but the non-standard rules format made for the most exciting Pokémon tournament in years. Aptly named the VG Chaos Cup, this was about as far removed from the strict rules and formality of the standard tournament format as you can get. Players could log in at their leisure to play three rounds with different random D-Tier rental teams. It appears these were put together by VGC Caster Connagh 'Caiseal Boy' Johnstonwho also organized and hosted the creative tournament.
62 players joined in the fun and despite some technical hiccups it looked like they were having a great time understanding the disruption. While meta strategies and popular Pokemon require expert abilities to take full advantage of them, what greater test of skill than leading a squad of Frosmoth and Spidops to victory? For the record, I don't know what Pokemon were on the rental teams, but Spidops is as D-tier as they come. The carnage and randomness also add a huge element of fun to the potentially stressful event. There is so much going on in the main games that it must be good to blow off some steam on a weird and wacky no-stakes game or two.
Having played tournaments before (though not at a regional level) it's intense and I can only imagine that increasing with the stakes. Winning a match, fainting a Pokemon, or even predicting a Protect makes you feel relieved, not happy. Then again, that's the same relief people chase after when they reach the end of a roller coaster or the end of a bungee cord and realize they're not actually dead. Maybe it's just me, but the joy of competing comes from the relief of making the right decisions and the relaxation that heightens the tactical, turn-based duel.
As good as that can feel, it's not really fun, especially when you're not feeling well. However, if you submit to the RNG gods, you'll put your chances of success in the hands of a random team of inferior Pokemon and be free to enjoy the game. You can play as tactically as possible and still lose just because you didn't know Squarkabilly can use Final Gambit, but that doesn't matter.
I'm far from competing in anything more serious than fantasy football, but what if I played in a Pokémon tournament again? I'd love to play Chaos Cup and enjoy the randomness instead of trying to pick up the same meta strategies match after match. Dondozo? More like Notdozo. god.
Next: What NBA All-World is revealing about our bleak AR future