Netflix
Netflix's new historical drama The Law According to Lidia Poet has a new trailer
The dramatic new historical film "The Law According to Lidia Poët" gives a first look at Italy's first female lawyer.
In 2023, Netflix's endless train of original film/series projects, tapping into almost every known genre, shows no signs of slowing down. Among the upcoming titles is a new historical drama series entitled The law according to Lidia Poët, which will premiere on the streaming platform very soon. According to a report from Collider, Netflix has released a teaser trailer for the series, along with new promotional photos, that give a first-hand look at Lidia Poët's life.
Also see: Best Original Movies Coming to Netflix in February 2023
The law according to Lidia Poët is intended to be a six-episode series set in the 19th century, when it was far more difficult to pursue a dream that one is well qualified to live based on race, gender or social class. In this case, a young Italian woman named Lidia Poët is fighting for her right to become the first woman lawyer in the country of Italy. As the trailer above shows, Lidia faces all sorts of setbacks for her decision to pursue such a job, which like many others is overwhelmingly male dominated. Her colleagues and family all try to dissuade her, to no avail.
A woman lovingly tells her, "If God wanted you to be a lawyer, you wouldn't be a woman." The court also forbids her, offering all sorts of things to oppose her, but Poët plans to appeal to have the court's decision overturned. At the same time, she sets out to solve various murders to prove her skills and competence in court, using new identification techniques such as fingerprints, which baffle her male colleagues. Poët's decisions set off a chain reaction that will help change the course of public rights for women not just in Italy but around the world. Regardless of the odds, Lidia insists "we could lose, but at least try to fight."
The six-part series, entirely in Italian, stars Matilda De Angelis as Lidia Poët, Nicolo Passetti as Lous and Sara Lazzaro as Teresa Barbaris. It is scheduled to premiere on Netflix on February 15.
Who Lidia Poët was and the enduring importance of cinematic representation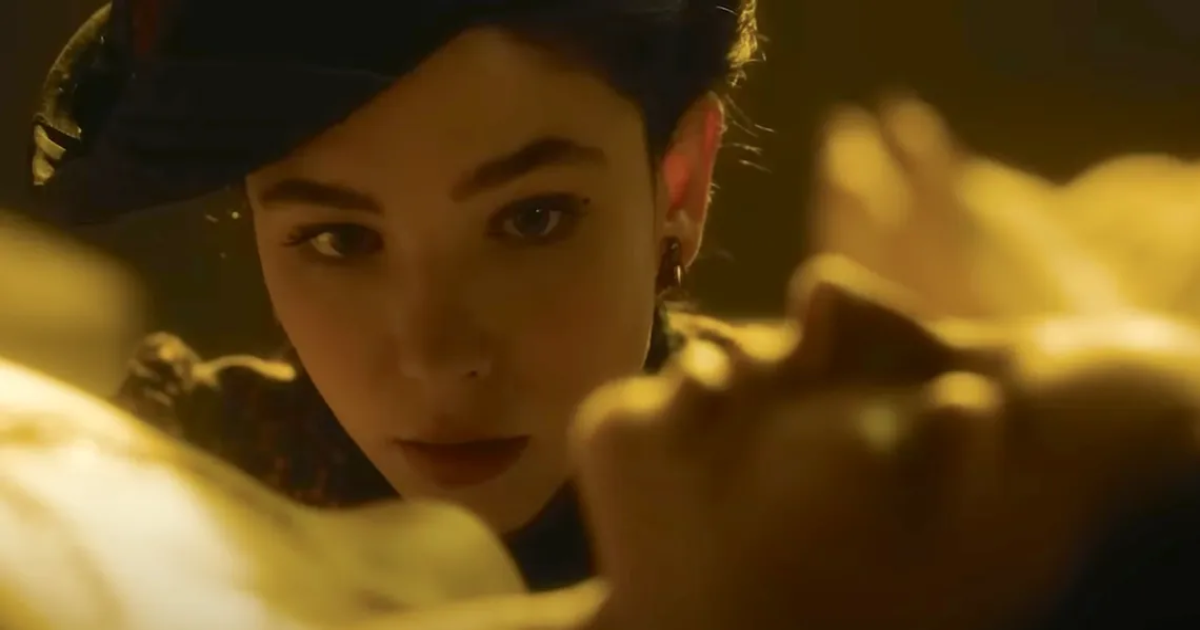 The real Lidia Poët was indeed the first modern Italian lawyer, a woman who fought tirelessly not only for her personality rights as a lawyer, but for the rights of women everywhere to pursue their chosen profession and to bridge the gap to gender equality . Her professional ban eventually led to a movement that finally allowed women to practice law and hold public office in Italy. Incorporating their story as a visually compelling and wide-ranging Netflix original series is just as important as any series or film that shines a well-deserved spotlight on historical figures who would otherwise remain obscure.
Streaming platforms such as Netflix in particular make this possible with films such as My best friend Anne Frank (2021), A call to spy (2019), colette (2018) and mudbound (2017) to name a few. With a virtually inexhaustible creative and financial budget, Netflix will no doubt continue to direct many more stories like Lidia Poët's, all of which deserve cinematic treatment and need to be told now more than ever.