Football
Mizzou football's offense is in the spotlight with the positional coach possibly stepping down
From Calum McAndrew Special to Post-Dispatch

COLUMBIA, Mo. – One of the Missouri soccer team's most pressing problems to solve could soon see a monumental shift.
There was a notable absence at the Tigers' converted spring scrimmage, which was moved to the Devine Pavilion to escape the snow and cold that swamped Columbia on Saturday.
Offensive line coach and assistant head coach Marcus Johnson, who was reportedly offered a coaching role at Purdue, was not present. The Boilermakers are coached by former Missouri defense coordinator Ryan Walters, who crossed paths with Johnson on MU's staff in 2020.
For now, but maybe not for long, Johnson is still listed as a tiger.
If that continues, when spring drills wrap up and the long wait for fall begins, Johnson said he wants to see certain improvements from his group. It's not talent, it's not skill, it's not the tangible.
Johnson says he saw his group "fighting like their hair was on fire."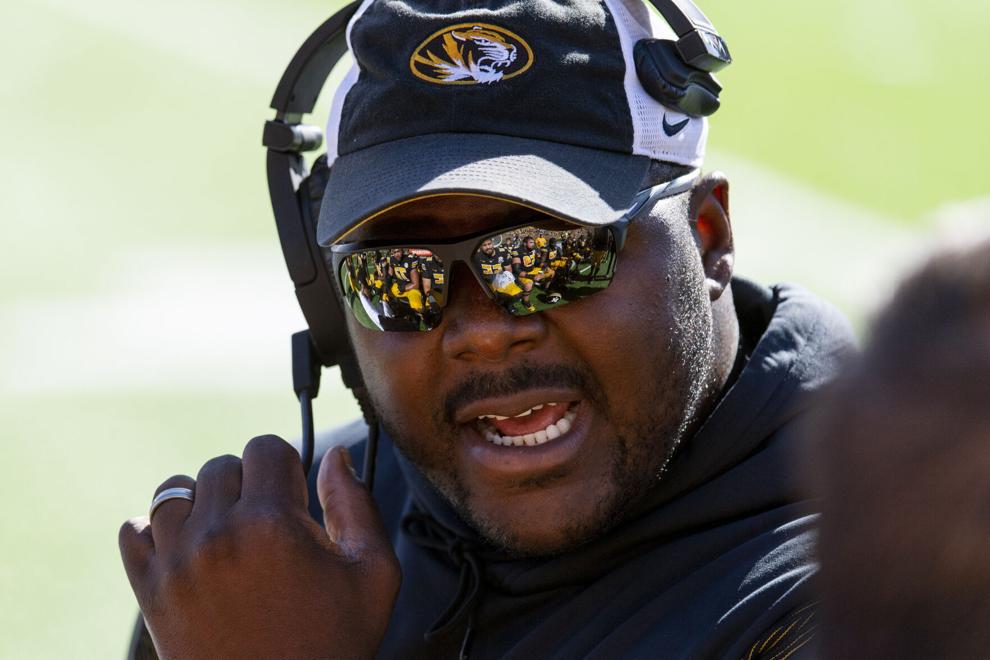 "Attitude, toughness, mentality, strength," Johnson said in a March 8 interview. "To me, that's just a warrior's mentality and tenacity, and I think that's something we can improve on last year."
Yes… last year. About the.
Try to find a Missouri fan who wasn't roused to the yell of "False start, offense #75, 5-yard penalty" after the Tigers, buoyed by Cody Schrader's 63-yard streak, threw it made it to the goal-line an opportunity to scare the rampant, otherwise unrivaled Georgia Bulldogs and dig in the knife.
Or indeed one of the 32 often breakneck penalties from the offensive line alone during the regular season.
This season, Saturday's scrimmage offered a glimpse of what the bounce-back attempt might look like. Left to right, Missouri lined up with Javon Foster, Xavier Delgado, Connor Tollison, Armand Membou and Marcellus Johnson, the group's only freshman, guarding quarterback Sam Horn in first-team replays.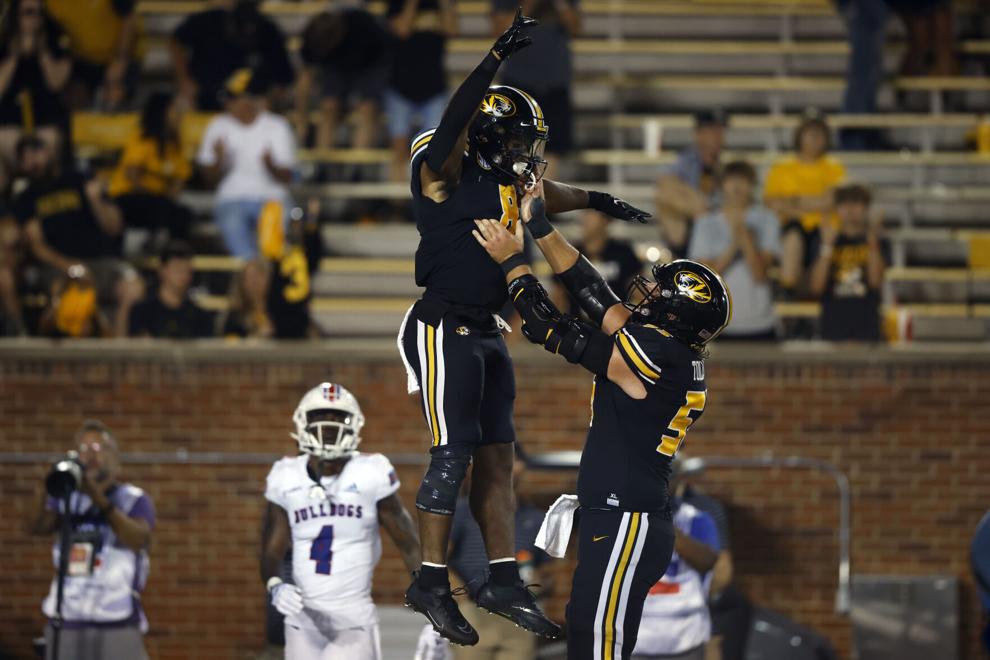 Only senior MaKyi Lee and redshirt rookie Valen Erickson switched in tackle positions, which was expected after head coach Eli Drinkwitz said Wednesday four players would rotate on the outside, while the center and guards made frequent changes when Jake Garcia and Dylan Laible made substitutions for snaps under center.
Drinkwitz did not shy away from highlighting the offensive line as one of the areas most in need of improvement. And cover your ears, Mitten who have borne the brunt of his openness.
"Honestly, we weren't consistent enough to snatch the football or consistent enough to physically play behind our pads at the right pad level. So that's a position where we have to be open to moving other guys around to see who else can snap," Drinkwitz said. "We need to play more physically and get to the intensity that it takes to play in the SEC and we don't have that at the moment."
Johnson was a little more optimistic about the position, with the number of repeats in a season being key. He's encouraged by Tollison's progress and believes he'll be able to play fast with last season's replays under his pads. That applies everywhere.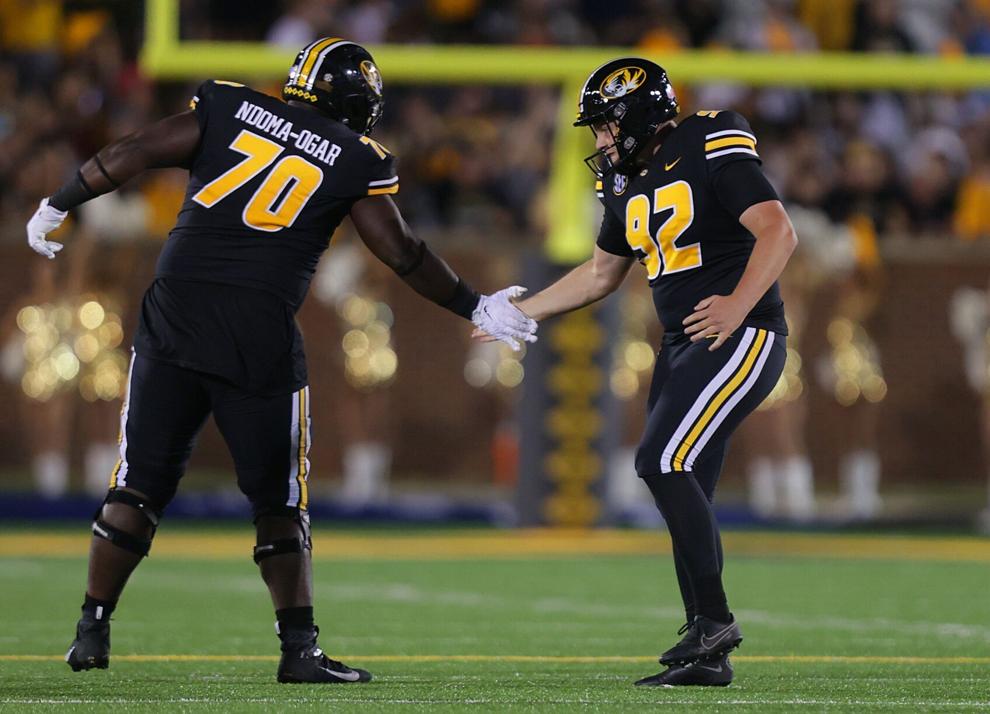 The Tigers were forced into a frenzy of different lineups in 2022, even tinkering with unbalanced and six-man sets. Membou missed just two games in his freshman season. EJ Ndoma-Ogar was thrown in without much playing experience, including a first start against South Carolina.
"It's going to be huge for them because they understand the game better," said Marcus Johnson. "See specific indicators and expectations. I always tell guys 'read postures, read body language' and that's going to give you a whole lot of information in the trenches and that doesn't mean you're guessing, that means you anticipate and anticipation helps you play faster."
The Tigers are anchored by two hugely experienced returnees: Foster and Delgado. Marcellus Johnson also brings four years of experience from eastern Michigan, but his Missouri representatives will be on the other side of the line as he switches from left to right tackle and Foster is ready to return to protecting the quarterback's blindside.
"Javon is a really good player and thank God he decided to come back," said Marcus Johnson. "He's fully bought in and I'm fortunate to work with him."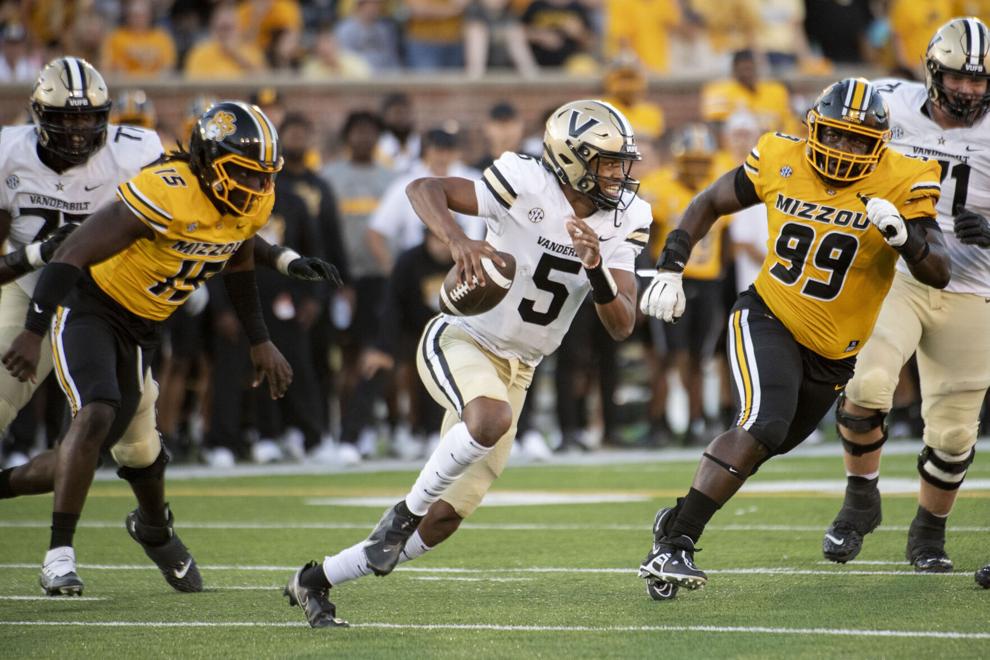 Although there were signs of progress for the line, the defense reigned supreme in front of several Mizzou alumni and players' family members at the otherwise closed-to-the-public scrum on Saturday.Tigers land 2024 defenders
Hazelwood Central defenseman Tionne Gray became the latest commitment to the Tigers' Class of 2024, announcing his intention to play at Columbia via his Twitter account. Gray, listed as 6-foot-6, 295 pounds, is a four-star prospect on Rivals and 247Sports and carries a three-star rating on On3. He had offers from Arkansas, Tennessee and Kansas, among others.
The defenseman is the fourth player to sign for the Class of 2024 from Drinkwitz, third from Missouri and the first four-star player. The Tigers' recruiting league now stands at No. 21 in the nation, No. 247, and No. 22 among rivals.