A police K-9 named Officer Ice was recently "under investigation" for allegedly robbing one of his own co-workers.
This month, the Wyandotte Police Department (WPD) in Wyandotte, Michigan, shared a now-viral image of Ice's mugshot following his recent charges.
As stated in the Post, Officer Barwig was in the middle of his lunch when he was called to the WPD prison for assistance.
NYC DOG LOCKED IN HOT CAR, TAKES MONTHS OF RECOVERY AND FINDS HOME WITH POLICE OFFICERS
Upon his return, Barwig's lunch was gone and Ice was seen leaving the break room while "licking his chop," according to the WPD's post, which has been shared 11,000 times on Facebook.
The alleged culprit Ice has garnered quite a number of followers since his story, which has spread across social media platforms.
"The response to the Facebook post was great," WPD chief Brian Zalewski told Fox News Digital. "There was an immediate defense of Ice and calls for the Ministry's charges to be dismissed."
"Even though Ice's beard is graying and he's no longer on the beat, he's still a regular part of our department."

– Boss Brian Zalewski
VAN GOGH, A ONE-YEAR-OLD DOG WHO URGENTLY NEEDS A NEW HOME, "PAINTS" HIS WAY TO ADOPTION
"Because Ice has been with our police force for so long, he is known and loved in our community," Zalewski added. "The people who came to his defense were immediate."
Many Facebook users came forward and said they would defend the pup "pro-bone-o."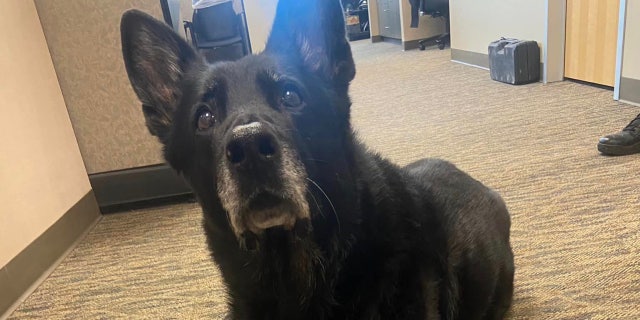 One person commented: "Sounds like circumstantial evidence. He doesn't look guilty so it has to be assumed he's innocent."
Another added: "I will be this officer's counsel, if necessary, pro bono. If the teeth don't match, you must acquit."
CLICK HERE TO GET THE FOX NEWS APP
On Jan. 18, the department posted an update on Facebook, saying they had been "threatened with massive protests" if they pursue the Ice investigation and/or charges.
"Besides, the general public just doesn't believe he's guilty. No video was produced," WPD wrote in a caption below a photo of Ice and a tray of sandwiches. "Other than that, Ofc Ice will not face any internal disciplinary or criminal charges."
The post continued, "The public has spoken. #nochargesforIce."
Detective Sergeant Kenneth Groat is Ice's supervisor. Groat and Ice have been working together for more than 10 years, since Ice was six months old, Zalewski said.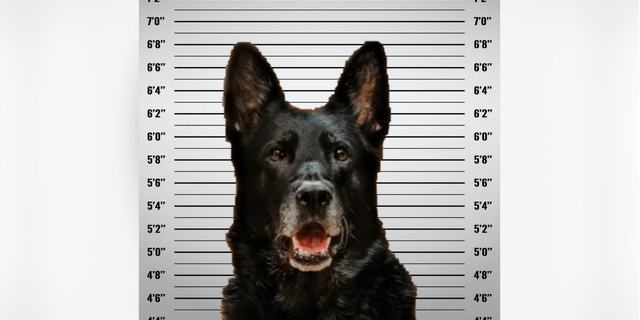 "Even though Ice is getting a little gray in his beard and is no longer on the patrol, he's still an integral part of our department," Zalewski said.
"Ice is extremely well educated and still maintains his K-9 certifications. Ice has assisted dozens of law enforcement agencies over his decades of service," he added. "He was one of the most in-demand police K-9s for drug search warrants, vehicle searches, and tracking suspects."
CLICK HERE TO SUBSCRIBE TO OUR LIFESTYLE NEWSLETTER
Zalewski said Ice is a "very well socialized police dog." He is also calm, likes to be petted and likes to play with his toy ball.
Sergeant Groat brings Ice to community events and school-related activities. "People love to see him," Zalewski said.