As the metaverse takes shape, here's some new virtual reality (VR) content. Today, Meta Platforms Inc., formerly known as Facebook, is launching a solution in France that will make it easier for developers to create content in virtual reality.
Mark Zuckerberg, founder of Facebook and current CEO of Meta, announces the arrival of Horizon Worlds in France.
👋🇫🇷🇪🇦 We're launching Horizon Worlds in France and Spain today! I can't wait to see people exploring and building immersive worlds and bringing that to more countries soon.
The opportunity to discover Meta Horizon worlds, Meta's latest social virtual reality product. In a few words, virtual reality creators, enthusiasts and users can come together to collaborate and share shared experiences.
What is Horizon Worlds?
Meta Horizon Worlds is a social virtual reality app which allows users to explore virtual worlds. In addition to navigable VR rooms, this service provides ready-to-use VR building components such as code blocks, sounds, and animation effects to aid content creators. At first glance, Horizon Worlds looks like a competitor to PlayStation VR's Dreams, Roblox, and Second Life. It is a hub for games and content, connected to Facebook's social network concept.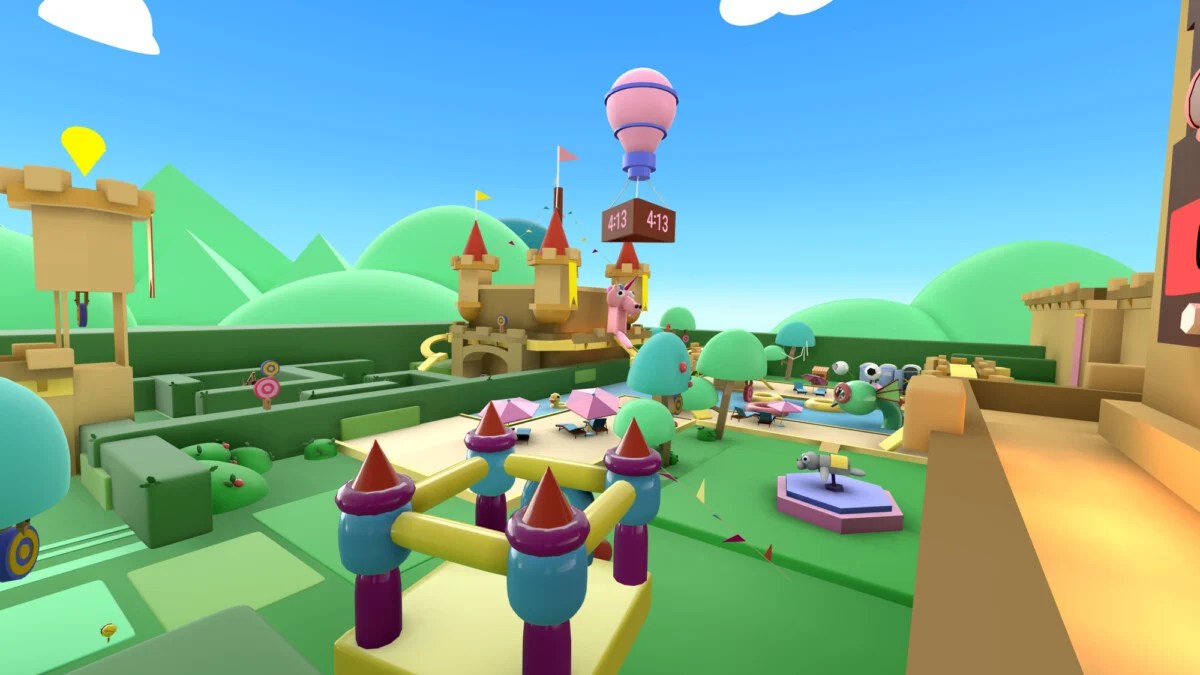 Facebook first launched Horizons in August 2020 as an invitation-only beta platform. The principle was the same: users could use a set of ready-made creation tools to develop the experiences they wanted in VR. Since then, the Horizon app suite has expanded to include other platforms such as Horizon Venues for spectators and Horizon Workrooms for collaboration. Horizon's original premise of providing a VR platform for creating virtual experiences is now continued by Horizon Worlds. Horizon Worlds is not only a creation platform, but also a shared multiplayer gaming space where users can play games created by others.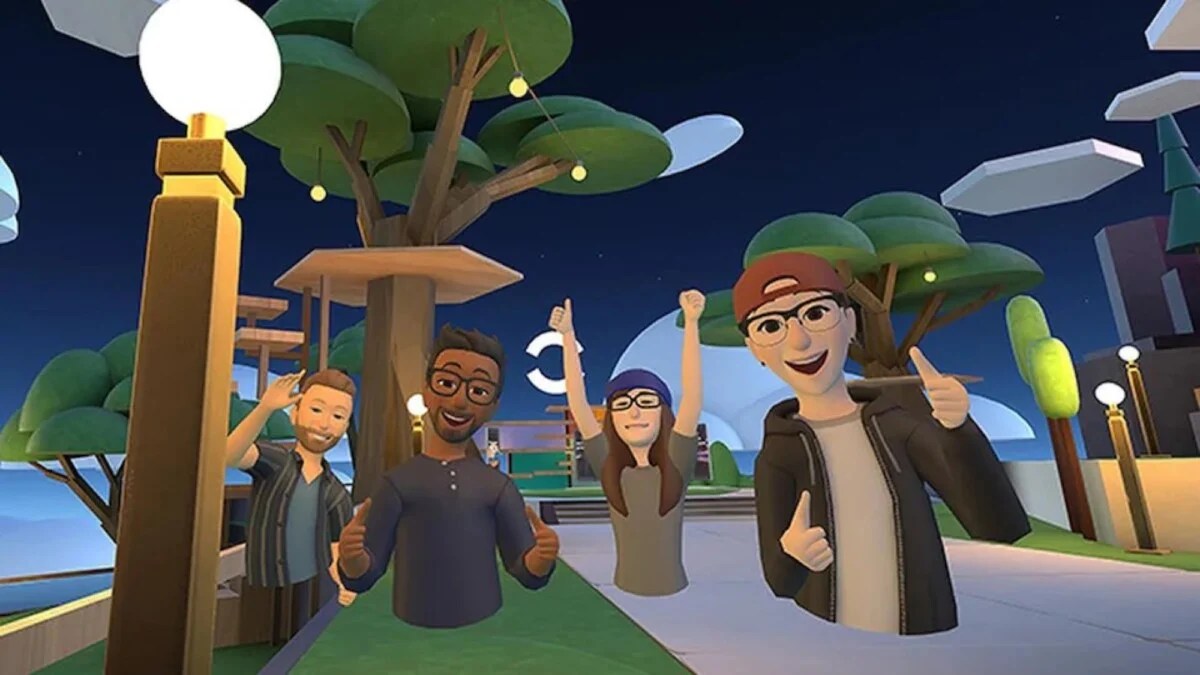 This application, which in some ways comes closest to Mark Zuckerberg's definition of the metaverse, consists of a gigantic virtual world in which different people coexist, who can participate in different activities simply by going from one place to another.
horizon worlds is currently exclusively reserved for virtual reality, but should eventually appear elsewhere (on the web, on smartphones, etc.). Let's see it as a kind of sims life-size, with real people.
What you should know before playing
Whether you're for or against the metaverse, Horizon Worlds is nonetheless a liveable experience. It is a virtual world where multiple universes coexist, some created by Meta and others by external creators.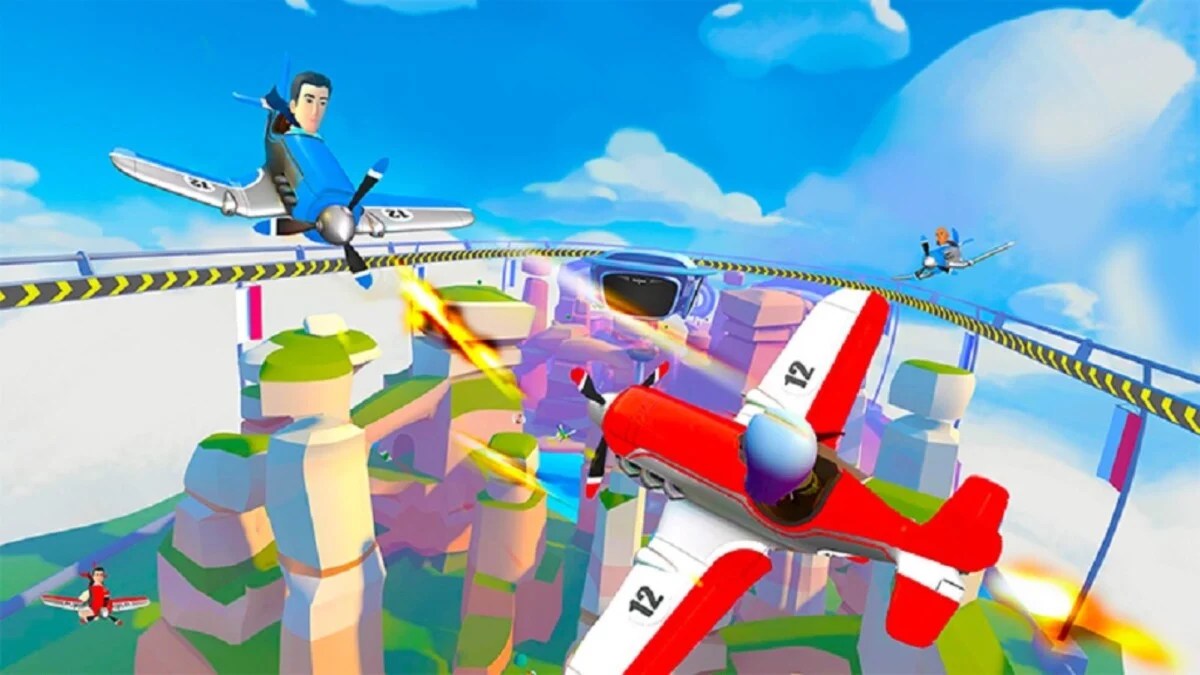 Among the universes Wing Strikes to pilot planes, Interdimensional to collaborate on puzzles, American Idol VR allows you to use your voice talents to compete in a public virtual space, or Arena Clash is a PvP shooting game. But there's also Questy's, UA Comedy Club, Kowloon: Nine Dragons, Club Fuego… and so on.
Numerama had the opportunity to test Facebook's Metaverse for a week without any form of entertainment other than a Meta Quest 2 (Oculus Quest 2) headset.
How to play it? Where to download Horizon Worlds?
To play Horizon Worlds you must first download Horizon Worlds, everything happens here. Then you need to link the game to your Facebook account. The same applies when setting up your Oculus Quest 2 with the Oculus app for the first time. It needs to be linked to a Facebook account for you to complete the setup.
Then you also need an Oculus Quest or a Quest 2 (and the PC you need to go with it), virtual headsets marketed by Meta. The price of the Quest 2 has recently increased, it is now 449 euros.
In a few months, Meta is set to launch the Quest Pro, also known as Project Cambria. Expected to cost over $1,000, this high-end version of the Quest will emphasize mixed reality.
Finally, you must be at least 18 years old to play Horizon Worlds.
---
To follow us, we invite you to download our Android and iOS application. You can read our articles and files and watch our latest YouTube videos.