Cricket
Major League Cricket kicks off in Houston inaugural season draft – ThePrint – ANIFeed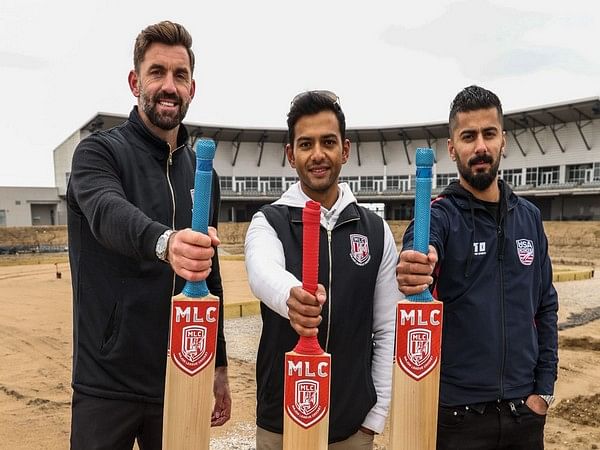 TEXAS [United States of America]MARCH 19 (ANI): A new era in American cricket begins on Monday (Sunday – CST) in Houston when six teams competing in Major League Cricket's (MLC) inaugural season this summer will select their rosters for the historic Competition.
The very first draft will take place at Space Center Houston, located at NASA Johnson Space Center. Several Indian Premier League team owners have invested in or worked with major league cricket teams, including the Kolkata Knight Riders (Los Angeles), Chennai Super Kings (Texas) and Delhi Capitals (Seattle).
Several MLC teams have revealed their team names and logos ahead of draft, along with powerful partnerships with some of the world's top cricket companies. Selected foreign star players for each time will also be announced soon.
The Seattle Orcas hold the first pick for the Domestic Player Draft following a random draw held March 13 at the Westin Oaks Houston in front of team representatives. The Washington Freedom picks second, followed by the New York franchise, the San Francisco Unicorns, the Los Angeles Knight Riders, and the Texas MLC team (later named). Teams select nine homegrown players to form the backbone of their rosters.
The draft will be conducted in "Snake Order" format, meaning the team that picks last in the first round gets the first pick in the second round. The draft lasts nine rounds. Trading picks is not permitted. Each team has three minutes in rounds one through five and two minutes in rounds six through nine to make their picks. The ninth round will consist of a selection of beginners (U23). If an U-23 player is selected by a team in rounds one through eight, that team must also select an U-23 player in the ninth round.
After the conclusion of the first half of the Minor League Cricket (MiLC) season, another round of the draft will take place in early July, allowing teams to select an additional player based on performances during the MiLC season. This player will be added to the overall team roster. Two additional U-23 players, serving in development roles for each squad, will also be selected to give young players further opportunities to meet with some of the world's top T20 cricketers and coaching teams.
The league's historic opening game will be played on July 13, 2023 at the newly constructed major league cricket ground, Grand Prairie Stadium, in Grand Prairie, Texas. The 2023 season will feature 19 games played over 18 days, building up to the first-ever MLC Championship Finals on July 30, 2023. More information on the MLC schedule and broadcast details will be announced later. (ANI)