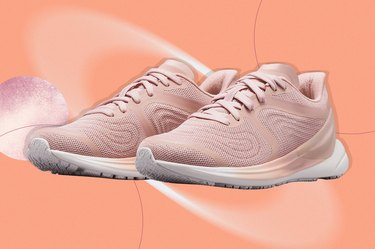 I've had an affair with Lululemon Blissfeel running shoes for years. And I say affair because I was previously a non-negotiable New Balance wearer. And while I still love New Balance shoes, the bliss (pun intended) I feel in Lululemon's shoes is hard to deny.
Since my last Ode to the Blissfeel, I've started to change up my training. I was a running-focused, mixed strength training athlete. But I sustained a pretty brutal calf injury and became addicted to swimming and cycling in the recovery process.
Long story short, I'm currently training for my first sprint triathlon this summer. While my original Blissfeel shoes have carried me through many miles, a new training schedule calls for a fresh pair of sneakers. And it was like Lululemon read my mind and unveiled the Blissfeel 2.0 in early March.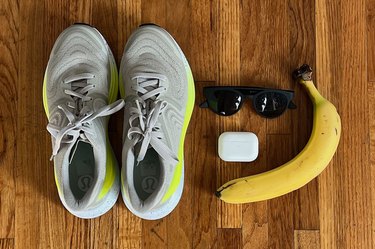 properties and functionality
Interestingly, this running shoe ticked so many boxes that I didn't even know I wanted from the original version. Above all: additional structure. The new Blissfeels have a 3D molded midfoot that hugs my feet and keeps my ankles feeling stable and supported with every step.
This is still a neutral running shoe, but they feel more solid and substantial than the original version. The Original Blissfeels also have a super comfortable mesh upper that is flexible and moves with your foot. But the new iteration offers a little more support with the seamless, reinforced (but still breathable) material.
The additional support is ideal for my purposes. I no longer run miles with my new training style, but I run with tired legs most of the time. Many of my workouts involve going from the pool or bike straight to running. And when I'm tired, my form tends to falter. But these shoes give me the stability I need to stay injury free.
The laces were the only pain point I had with the original version. Admittedly, I have narrow feet, but I had to tuck my shoelaces into the sneaker on every run. Otherwise, the laces will hit my ankles with every step. Maybe it's because the number of lace loops, actual lace length or shoe width (or a combination of all three) but the new lace length is ideal – a double loop will do.
I prioritize function in my workout gear, but I'm a trendy girl so I won't mind if I can get some cute colors. And let me tell you, Lululemon delivers a great look with all of their gear (like these leggings). The Blissfeel 2.0 shoes come in eight stylish colorways for those who like sleek black and white sneakers or a neon pop (raise hand).
Get your own pair of Blissfeel 2.0 running shoes
I am beyond excited to start my triathlon training plan in my new Lululemon running shoes. And thanks to the new updates, I'm confident that I'll remain injury free (at least as far as running goes – my bike skills still need to improve) before my race.
So if you're training for a race or just want to put in some more stable, safer miles, the Blissfeel 2.0 is the shoe you're looking for. And it's risk-free – Lululemon offers you a 30-day trial with a full return if you're not satisfied! But fair warning: you'll probably be more likely to buy another pair than return them.
More Running Gear We Love!