Joliet will hold a public hearing on Tuesday for a tax district that will likely help pay back the city's $105 million investment in the Rock Run Crossings project.
The city will issue up to $105 million in bonds and expects to repay them with tax revenue generated by Rock Run Crossings, a development that will include retail, restaurants, hotels, offices, apartments, warehouses, entertainment venues and longer is designed at the intersection of Interstates 55 and 80.
A spokeswoman for developer Cullinan Properties described the future Rock Run Crossings as "a real work, live and play environment."
The project is now 309 acres as developer Cullinan added 46 acres to the 263 acre site it acquired in 2015.
The public hearing at the City Council meeting, beginning at 6:30 p.m., concerns the expansion of an existing tax district to fund tax increases for the original 263 acres of the site to the additional 46 acres.
TIF districts allow the use of property taxes generated by land development in the district to pay for development costs.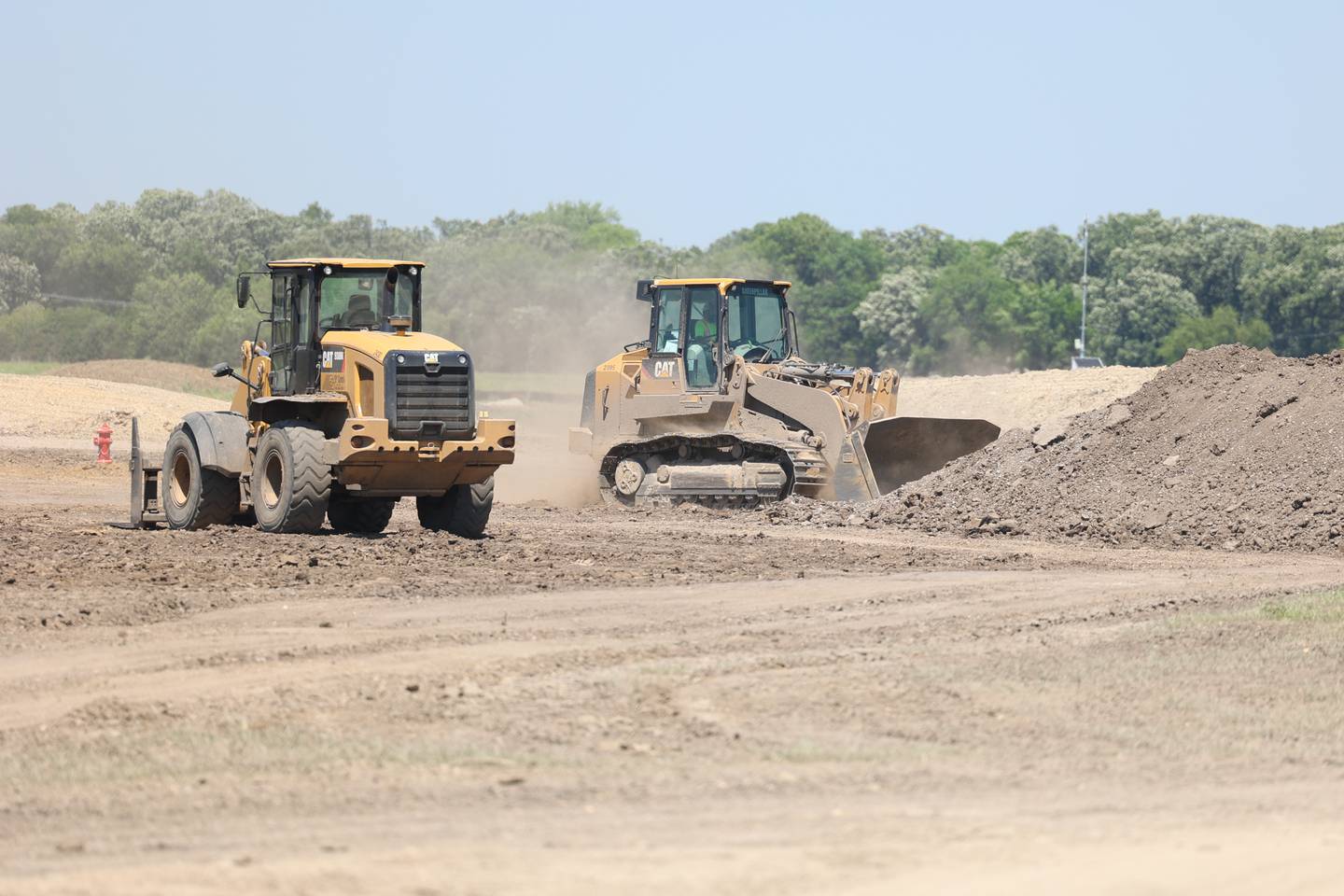 The city plans to use TIF dollars and revenue from other taxes — including food and beverage taxes, hotel/motel taxes, and sales taxes — to repay the bonds.
However, if the project falls short of expectations, the city and its taxpayers are liable for the bonds. That possibility drew some opposition in a 5-2 vote when the city council approved the bond plan last month.
The potential project cost to the city for the development is $162 million, according to analysis by Miller Hall & Triggs.
The potential taxable value of real estate at Rock Run Crossings after 23 years of how long the TIF District will exist is $97.5 million, according to analysis.
The analysis finds that the cost of developing roads, water and sewage, water retention and drainage "would be prohibitively expensive for private companies without public support," a finding needed to establish the TIF District's legality.
Cullinan Properties has been developing the property for two years but has only one announced tenant to date. The developer in 2019 said Regal Cinema will bring a cinema to Rock Run.
However, the project is dependent on interstate access to the site, which is located at the northeast corner of the intersection of Interstates 55 and 80. Construction of a new junction to provide access began this year.
"Cullinan is in various stages of discussions with a variety of national and regional tenants, young anchors, restaurants, office users, health groups and small shop tenants," Nicole Sutherland, spokeswoman for Cullinan, said in an email on Friday. "High-end entertainment and several hotel site developers/operators have also expressed interest. We continue to evaluate the site for additional residential densities to develop a true work, live and play environment."