Data miners have leaked the upcoming Iron Man Zero bundle, which includes a skin, built-in emote, back bling, pickaxe, and loading screen.
We've had numerous Fortnite collaborations over the past few years. Not only do we get collaboration cosmetics throughout the season, but also in the Battle Pass.
In Chapter 2 Season 4, the entire season was Marvel-themed with POIs, items, and all Battle Pass cosmetics. Last season, players could get Darth Vader and Indiana Jones from the Battle Pass.
This season we have Spider-Gwen as a Battle Pass skin, and if recent leaks are to be believed, we should get nine more collaborations before the end of the year.
A few months ago, Epic Games announced another comic book series featuring Marvel, Fortnite X Marvel: Zero War. Players can get their hands on Marvel-themed cosmetics by purchasing the print version of the comic.
So far, players have been able to unlock the following cosmetics:
Spider-Man Zero outfit
Stark Seven Wrap
Adamantium Claw Pickaxe
Snikt! Snikt! spray
The final installment in the Zero War Fortnite comic series will be released on September 28th, and the cosmetics that will be available have now been leaked by data miners.
Iron Man Zero Fortnite Skin Set
Epic Games encrypts certain cosmetics that they don't want data miners to leak until they decrypt them. A number of Marvel cosmetics have been added with the launch of the new season of Fortnite.
These cosmetics have now been decrypted and data miners have leaked them all. The Iron Man Zero Fortnite skin was leaked along with matching cosmetics.
Here's what the Iron Man Zero skin set includes and what they look like:
Iron Man Zero skin
Iron Man revealed emote
Repulsor Pack Back Bling
Zero War Frontlines loading screen
Bladed Gauntlet Pickaxe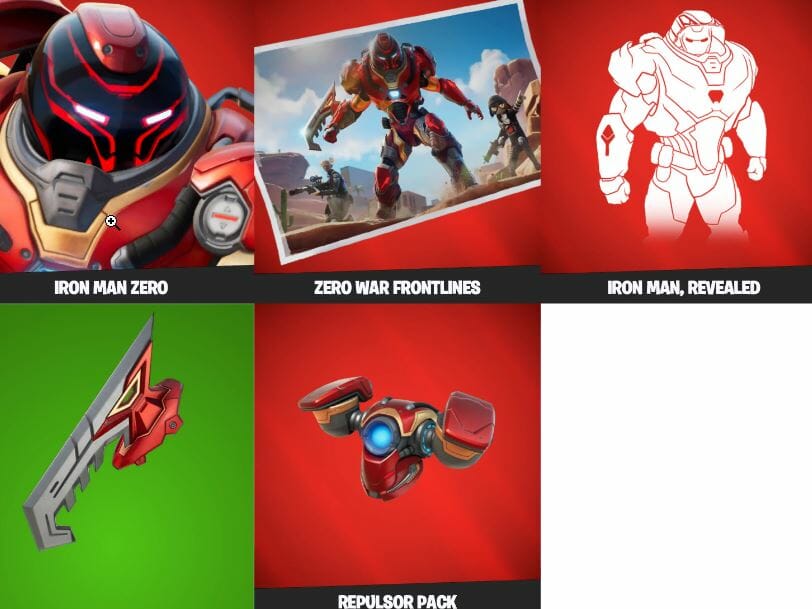 The Iron Man Zero skin also comes with three different skin styles. Players can choose the color of the skin, whether they want the helmet on or off, and the type of visor they want.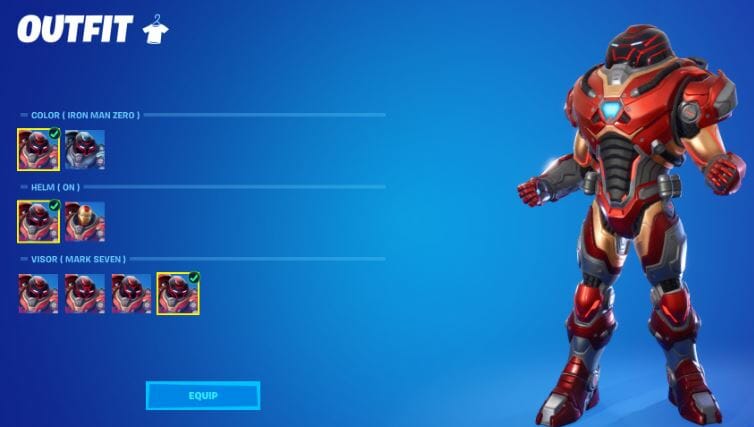 How to get the Iron Man Zero Skin
Once you've purchased all five comics and redeemed the code that came with each one, you'll be rewarded with the Iron Man Zero skin. The loading screen is available for those who purchase issue 5.
However, the set will be available in the item shop at a later date.
release date
If you've purchased all of the print versions of the Zero War comics, the Iron Man Zero skin should be available on September 28th. There is no date on when it will be available in the item shop.