F1
Fernando Alonso and Charles Leclerc discuss Alpine's 'very fast' race pace
Fernando Alonso said he has no particular strategy to beat his former team Alpine if they are quicker at the Saudi Arabian GP. The ex-Spanish champion believes in focusing on his own race and executing it to perfection.
On the other hand, Charles Leclerc claimed that Alpine could be a factor, but a matter to be dealt with in the race itself.
When asked by Sportskeeda if he had a strategy to hold off his former team Alpine, Alonso said:
"I mean, nothing we have to do specifically to them. I think we have to focus on our race and see what's possible. You know, if they're faster than us and finish ahead of us, that's something that might not be in our hands.
"What we have to do is not to make a mistake and run the race perfectly. And that perfection, if it's enough to finish ahead of some of these teams, okay, if it's not enough, we'll try to improve for the next one."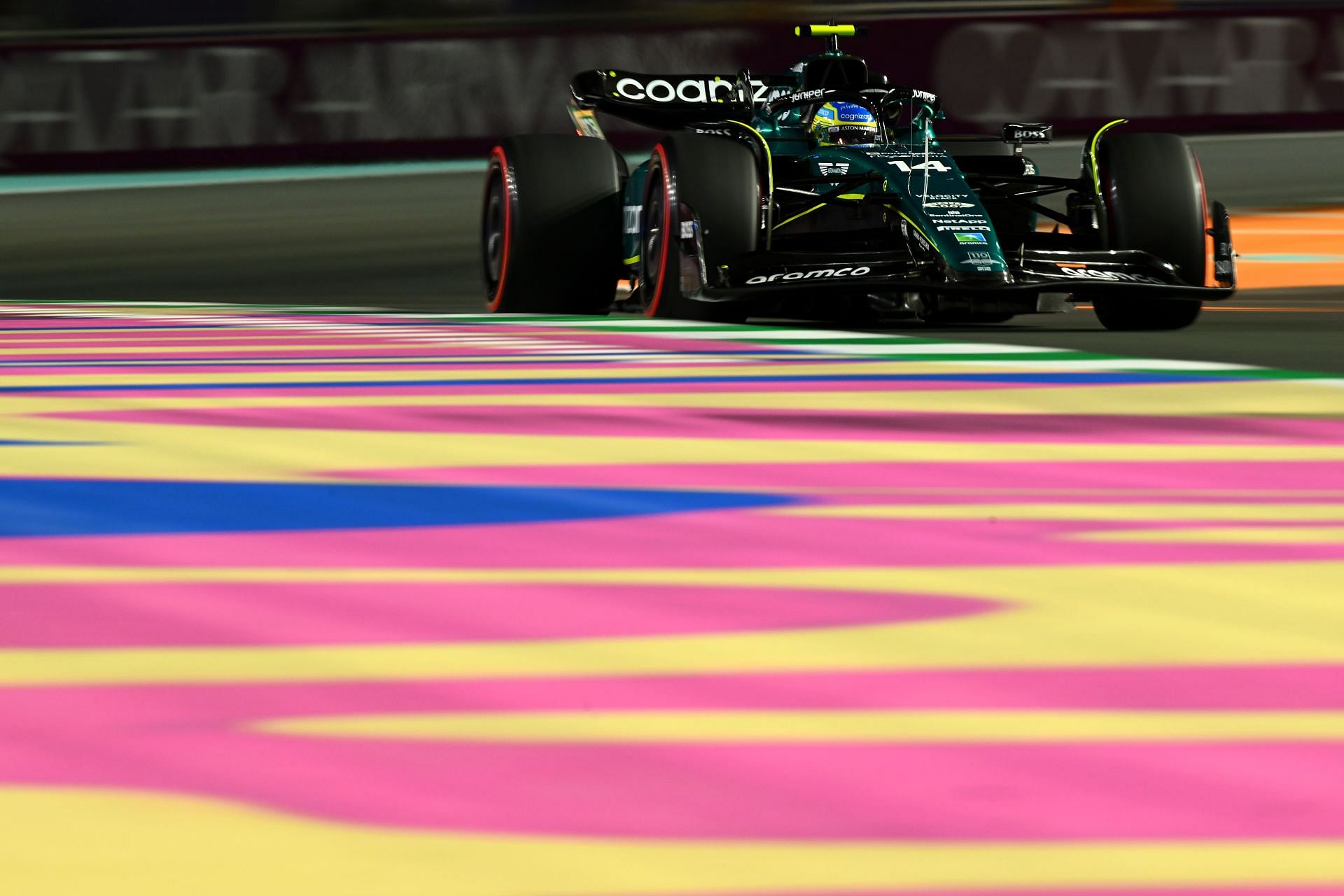 As for his strategy against a fast Alpine in the race, Charles Leclerc said he didn't have one specifically for this team:
"Yes, exactly the same. Alpine seems to be particularly fast [in] coming race day. But yeah, we'll see tomorrow. I don't have a specific plan how I'm going to beat the Alpine."
Starting outside the top 10, Leclerc will have to battle the Alps to fight his way through the grid. Pierre Gasly warned ahead of the Saudi Arabian GP that they were targeting a top five result and their car had the potential to be competitive in the race. The Frenchman managed to finish ninth after starting from 20th on the grid at the Bahrain GP.
---
Fernando Alonso underlines his strengths at the Saudi Arabian GP
As their qualifying pace was a bit slower than in Bahrain, Fernando Alonso believes the track development hasn't helped them in the way they expected. The two-time champion thinks her race pace was her forte on Jeddah's Corniche circuit.
When asked how the track developed during qualifying, the Spaniard said it wasn't "mega fast":
"I guess so. But probably we expected more. To be honest I think the expectations were a bit higher for the Q1 cutoff and the Q2 cutoff. So the track wasn't super fast, let's say this evening. But the same for everyone. I think we optimized our lap and our package. Our strength so far has been the long runs and how we treat the tires on the long runs. So yes. Let's see what we can do tomorrow."
When asked if he could beat Perez, Alonso refused to give a straight answer:
"I don't know. I don't think we're in that position yet. I think on sheer pace, I think Red Bull are in a different league. And I think we need to focus more on the teams behind them. So Ferrari will be very strong, Mercedes, they are strong, and Alpine too, they are fast here.
"So I think our race is right behind us. But we saw it today [Saturday]Max was probably in his league in today's qualifying and apparently wasn't able to finish qualifying with a mechanical issue, so we'll try to make the most of the opportunity."
After Leclerc was demoted to 11th due to a 10-place penalty, Fernando Alonso moves up to the front row of the race. However, beating Sergio Perez in the first corner and keeping other rivals such as Ferrari, Alpine and Mercedes at bay will be key to a possible win.
The Spaniard wasn't sure he could beat Red Bull with pure pace and was cautiously optimistic.
Edited by Akshay Saraswat