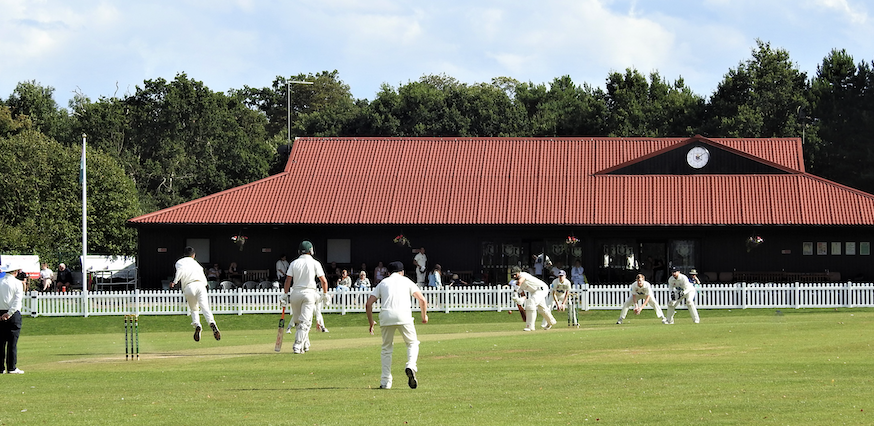 HARLOW CC First XI put on an impressive performance in the rearranged second round of the League Cup in Ilford on Bank Holiday Monday. Tom Garner's side might have expected a tough challenge from a team two divisions above them, but they belied the gap between the teams to dominate and eventually win by 7 wickets and many overs in hand.
First batter Ilford was trailing from the start as the skipper opted to open with Rhys Stewart's spin and how that decision paid off. Stewart bowled superbly for his 9 overs 4-27, which included all four of the home team's top batsmen. Rhys was expertly backed by fellow spinners Chris Whitworth (1-24 from 9) and Matt Fisk (2-17 from 5) while pacemen Senior, Matthews and Rafiq kept up the pressure without taking a wicket.
After limiting Ilford to just 167-7 in 45 overs, Harlow needed a steady start to steady nerves against his First Division opponent but lost key batsman Whitworth cheaply. Still, Syed Hassan and Gull Hassan both batted superbly, making 63 and 56 respectively. When they lost their wickets the job was almost done and Max Baulcomb (20*) and Zabi Hakimi (16*) completed the job with a wonderful win.
Harlow through Round 3 then for the first time in years. Your reward is a trip to Essex Senior League's Manchester City in reigning Premier League champions Brentwood, which contains a squad full of current Essex stars and other top-flight cricketers.