By Joy Dumasia
today
asset management
Blockchain based
cardiff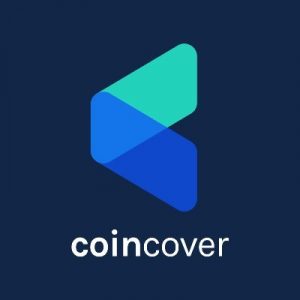 Coincover, one of the technology companies for protecting digital assets, announces the launch of the world's first staking protection technology. Staking, which allows investors to stake their cryptos and earn a return, has brought new opportunities to the crypto market and is attracting the attention of a growing number of institutional investors. However, the relatively new investment strategy has potential risks.
In certain cases, the network can penalize investors and eliminate some of their wagered currency. This means that staking organizations and the investors who use them face significant financial and reputational damage. Coincover has developed technology to protect staking assets from any kind of failure or disaster scenario by providing staking organizations with an encrypted backup key.
Proof-of-Stake depends on validators randomly chosen by the blockchain. When staking their cryptocurrency, investors are responsible for validating transactions using their validator key. But if a company cannot use their validation key – caused by system failure, downtime or human error – the network penalizes them and some of their invested currency is taken away. Different networks have different validator rules and penalties, but on the Ethereum network, investors can lose up to 50% of their stake over a 21-day period and are locked out of the validator pool after 21 days.
Adam Smith, Chief Technology Officer and co-founder of Coincover, said, "This technology is an industry first. Many of our customers spoke of the need for protection, so we wanted to formalize our offering. Our mission is to make the entire crypto space more secure and staking is a growing part of that landscape. Organizations need systems to avoid losses by having their validation key backed up by a third party – in case something goes wrong internally. Our backup provides a level of security that internal technology simply cannot match."
Rosie Leheup-Ffoulkes, Product Manager at Coincover, said: "Staking is a huge growth area for crypto that will no doubt be boosted by the merger. The ability to get your crypto up and running and generate a return is a game changer, especially for those long in the market. However, it's still a new form of investing that most are exploring for the first time, without the systems in place to avoid falling on the wrong side of the penalties. We want to move the industry in a direction where crypto companies anticipate, plan and prevent risks like this before they cause problems and discourage people from investing. This technology gives investors an extra layer of security, provides peace of mind and builds trust."
previous article
Niyo appoints ex-PayPal's Kiran Kulkarni as Head of Design
Continue reading
next article
Jupiter Introduces No-Penalty SIP for Mutual Fund Investing
Continue reading