Colorado
Bluegrass Flavored Durango Band Stillhouse Junkies Performs in Colorado Springs | music
Novelist Thomas Wolfe said you can't go back home.
But two members of Stillhouse Junkies, a bluegrass-flavored trio based in Durango, might disagree.
After moving from their home in Southwest Colorado, Alissa Wolf and Cody Tinnin went back to their roots and found success. Wolf, a violinist and singer, was fed up with her job as a sales clerk in Washington, DC, while Tinnin, a double bass player, banjo player and singer, was done as a chef in Austin, Texas.
They happened to move back to Durango about six years ago, around the same time that guitarist, mandolin player and singer Fred Kosak was saying goodbye to his life as a Boston high school teacher to start a new chapter in a mountain town.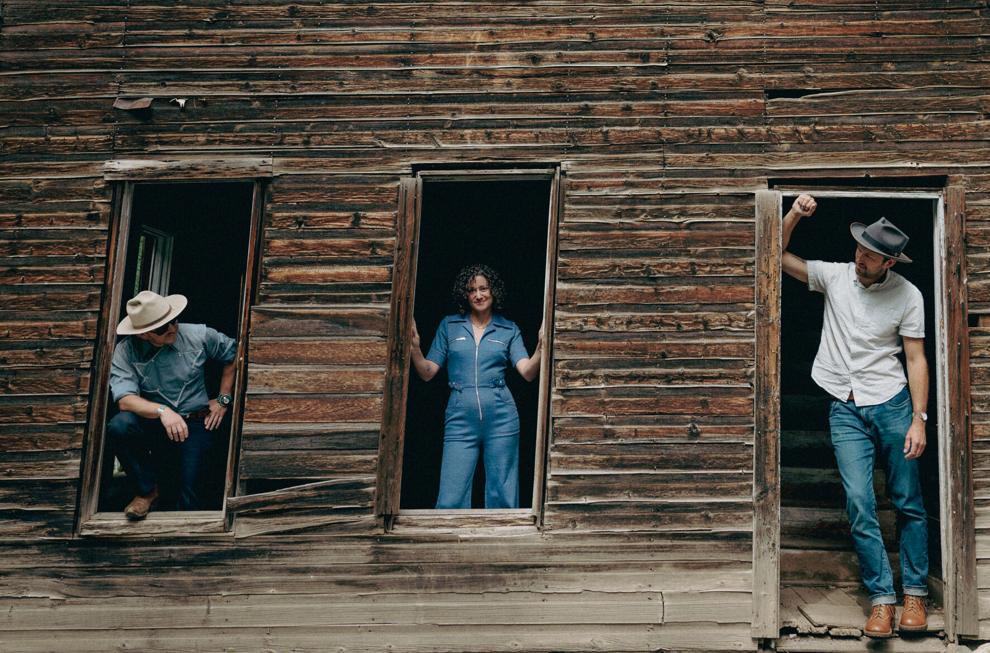 After meeting at music jams around town, the three found a comfortable rhythm five years ago and now have a record label and four albums under their names. They will be performing at the Ent Center for the Arts on Friday.
"With bands you want musical chemistry," said Kosak. "We click on the stage and we're on the same page. We want it to be a project about original music and we all wanted to be on the road."
While acknowledging their frequent Bluegrass designation, members of the group like to describe their sound as progressive original roots, drawing inspiration from a range of genres including funk, blues, jazz and Americana.
Kosak started playing guitar at age 15 and first heard bluegrass music in eighth grade when his mother started playing the mandolin at festivals. Bluegrass was a good genre for him because of its inclusive and supportive nature.
"It's a musical world that's more welcoming than other genres because you don't have to find people who want to be in a band," he said. "You meet people who like bluegrass and chances are you know the material and the songs. And it made me sing. Bluegrass is sing-along."
Argentine street food off the beaten track in Denver | restaurant rating
The junkies are also smitten when it comes to a shared love of small towns, particularly Colorado's mountain towns. Their latest album, Small Towns, released in September, contains 11 original songs with titles like Evergreen, Moonlight Over Ridgway and Five Doors Down in Leadville, plus a cover – Never Going Back Again by Fleetwood Mac" from their 1977 album Rumors.
"We all come from small towns," Kosak said. "As a songwriter, small towns often have the best stories. You can draw a lot there."
Contact the author: 636-0270
Contact the author: 636-0270