The Beachwood City Council approved a settlement "to a total amount not exceeding $20,880" for Jill Koslen-Freireich, the founder and 40-year-old director of Beachwood Theater Camp, who died after public outcry at their May 16 meeting was fired and reinstated.
As a condition of the Settlement and included as a clause therein, Koslen-Freireich "releases, settles and discharges the City of Beachwood and may the City, its past and present officers, directors, officers, independent contractors, agents, insurers, attorneys" or any other party associated with the City of Beachwood".
Koslen-Freireich was ended on April 19 by Derek Schroeder, director of community services, with support from Mayor Justin Berns. Each city council member called Berns and asked him to reconsider ahead of a May 2 council meeting at which about 15 people spoke.
Berns reversed his decision on May 4 and turned to Koslen-Freireich to head the camp in 2022.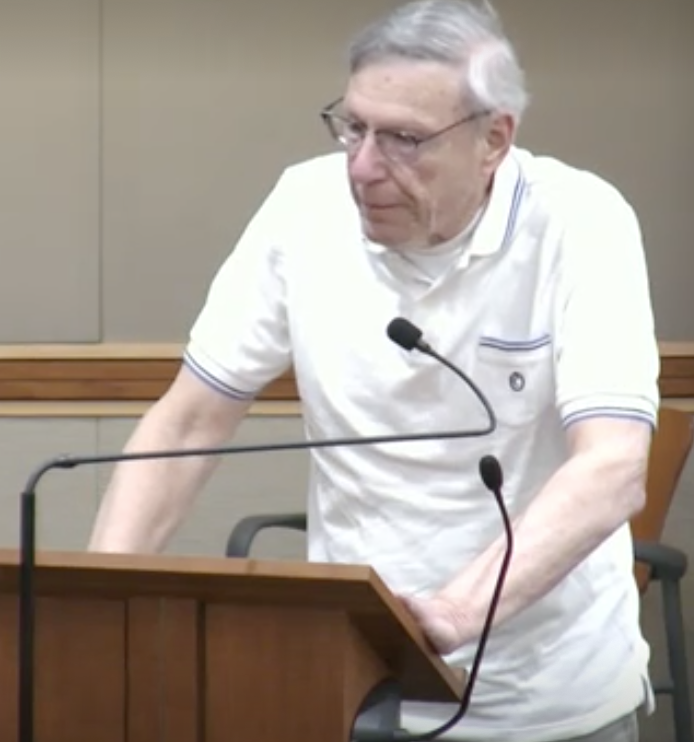 Beachwood resident Melvin R. Ginsberg, who said his granddaughter is a camper, slandered the city for firing Jill Koslen-Freireich at the May 16 council meeting.
"If you couldn't fire her in January, February, March, why couldn't you fire her in September and let her run camp for another year?" Ginsberg said during the public comment period. "It was just incompetence and an insult to the community. If your Community Services Director, which you probably hired recently, I don't know, maybe he needs to be fired. This can't happen again. Because I think if that happens again, you'll be mayor for one term."
Ginsberg predicted that the camp would have lost enrollments in the meantime, including his own granddaughter.
In a May 17 SMS statement to the Cleveland Jewish News through a spokeswoman, Berns supported Schroeder.
"It never occurred to me to quit Derek," the statement said. "Theater Camp is part of a very large recreational department that requires his oversight of an annual budget of $3 million and eight full-time employees, as well as 15 to 20 part-time and seasonal employees.
"Derek's department delivers programming to more than 10,000 attendees/participants from many different constituencies," said Berns. "He did an excellent job and served in an extremely responsible and responsive manner. I look forward to his continued influence on our program."
The City Council approved without comment Council President Alec Isaacson's motion to "enact an ordinance authorizing the mayor to enter into an agreement to settle and release all claims between the City of Beachwood, Ohio, and Jill Koslen-Freireich and declares it an urgent action." ."
Councilor Joshua Mintz supported the motion.
In addition to Isaacson and Mintz, Council members Mike Burkons, Barbara Bellin Janovitz, Danielle Shoykhet and Eric Synenberg also voted.
Councilor June Taylor was absent.
READ: Beachwood settlement with Jill Koslen-Freireich
Council approval was required because the amount exceeds the mayor's $1,500 spending limit to settle "moral entitlements."
The settlement places Koslen-Freireich under the direct supervision of Dana Canzone, Beachwood's director of human resources, and states that "Ms. Koslen-Freireich will not present herself as an employee…of the city of Beachwood at the end of theater camp." Compensated $25 per hour and receives $880 in back pay, less taxes and other withholding. Koslen-Freireich was due to receive $15,000 in separation money "representing alleged non-economic damages and reimbursement of up to $5,000 for medical expenses. Finally, it includes a non-disparagement clause that applies to both Koslen-Freireich and the City of Beachwood, officers, directors, officers and employees.
Freireich signed the settlement on May 10.
Koslen-Freireich emailed a statement to the Cleveland Jewish News on May 17.
"The past four weeks have been a nightmare," wrote Koslen-Freireich. "I'm still visibly shaken. Again I return for the children, the staff and the community. I feel like something positive came out of this experience. The community has seen first hand how incredible the Beachwood City Council is. And I was introduced to some wonderful people from the Haber Law Firm and the Beachwood City Council. The show goes on! Life goes on. And hopefully we'll all walk away enlightened by the outcome. I am eternally grateful for all the support I have received."